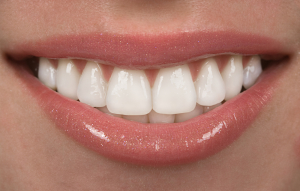 Once upon a time, porcelain veneers were adhered to teeth through the use of the same substance that we temporarily secures dentures in place. This meant that veneers would be more akin to false eyelashes – something you could put on for a few hours when you had a special occasion, but not something you could expect to adorn your smile for years on end. Luckily, the technology has come a long way, and veneers are now one of the most popular long term ways to makeover a flawed smile.
Shining Up Your Smile
Smiles do more than just help you snag a date, or make a nice picture. Every day, we smile, and it bridges gaps and gives off impressions. People that are uncomfortable or self-conscious due to a large amount of necessary dental work are likely to avoid smiling. Have you ever seen someone cover their mouth to avoid you seeing their teeth, or attempt to smile with their lips closed? Simply making that first phone call to consult with your Dr. Stewart and find out which dental work can makeover your smile can set you down the path of being able to beam brightly rather than hiding you're your grin.
Porcelain Veneers Explained
There are several types of materials that can be used for dental veneers. Porcelain is generally the basis for these wafer thin shells that are custom made to your measurements. Once adhered to your teeth, the material can be shaped by Dr. Stewart in order to cover up any flaws on your most visible teeth. A cosmetic procedure such as porcelain veneers can be finished within two or three visits. Provided you have a healthy foundation with your teeth and gums, your porcelain veneers can be maintained for a very long time.
About Your Livonia Dentist:
James R. Stewart, Jr, DDS, PC and our compassionate staff proudly serve patients of all ages from Livonia, Farmington Hills, Plymouth, Northville, Dearborn Heights, Garden City, and all surrounding communities. To schedule an appointment, call our office today at (734) 425-4400.