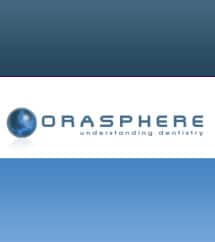 Dentist Education in Livonia, MI
Have you ever nodded your head while your dentist explained a procedure, only to realize you weren't clear about what he said…but you weren't sure what to ask either? Orasphere can help!
What Is Orasphere?
Orasphere is educational software for the dental industry. Whether Dr. Stewart, or a member of our staff, is explaining a procedure or an oral health condition, their explanation can now be accompanied by an instructional video. You can watch the video while they explain, or you can watch it on your own before you even enter the exam room.
What Can I Expect?
Orasphere videos provide 3D animation, covering common procedures. We welcome your questions and believe this tool will save you time and frustration by visually explaining the topic. Trying to understand clinical dentistry terms and treatments procedures can be overwhelming when all you want is a straightforward answer and a surefire way to improve your condition. We may also play soothing videos during your wait time.
What Are the Benefits of Orasphere?
Orasphere can make your visit more streamlined by offering the following benefits:
A step-by-step explanation of complex procedures
Short explanations that give you the information you need without the extra fluff
The use of visuals for a more thorough understanding of the treatment, the procedure, or your condition
A pleasant distraction during wait time
Schedule Your Appointment Today!
At the offices of James R. Stewart, Jr., DDS, PC, we look forward to providing you with comprehensive dental services for optimal oral health. We look forward to creating lasting, caring relationships with each of our patients for pleasant visits and lifelong satisfaction. Please contact us at your earliest convenience to schedule an appointment with Dr. Stewart at our Livonia office located on Middlebelt Road. We proudly serve patients of all ages from Livonia, Farmington Hills, Farmington, Plymouth, Northville, Novi, Dearborn Heights, Dearborn, Garden City, Westland, Redford, and surrounding communities.