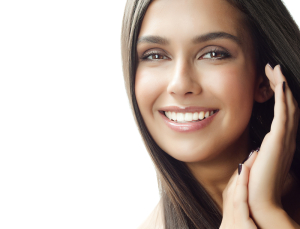 Nobody gets too excited about a cavity, but a tooth-colored filling? Understanding the benefits can certainly make the experience something to smile about. While you may think you're in for a run-of-the-mill filling, this restorative dental solution actually provides a wide variety of advantages that you may be overlooking by focusing on tooth decay. Test your knowledge and scheduling your trip for your white filling may start to sound better than you thought it could.
Your Quiz
You know that ignoring your cavity will only give it time to grow, but metal fillings of the past have left much to be desired. With today's advances in technology, we offer you tooth-colored fillings, so you can say goodbye to tooth decay and hello to improved oral health. Need a little more convincing? Learn more with the following quiz questions:
A white filling will cause just as much sensitivity as a metal one
Choosing this filling will provide you with long-term wear
Everyone will be able to see that you received a filling
This treatment is more accessible than amalgam fillings
A composite filling may allow the dentist to preserve more of your natural tooth when compared with alternative solutions
Your Answers
False. Unlike metal, composite will does not conduct heat or cold. This means your filling will not result in temperature-based sensitivity.
True. Today's tooth-colored fillings provide you with long-term wear. Unlike metal, they bond directly to your tooth. Because they do not grow and shrink like metal, your chances of fractures or filling loss is greatly decreased.
False. Aside from your dentist, nobody will be able to tell that you have a filling. This includes you!
True. Because it is metal free, composite is safe for use by people with metal allergies as well as pregnant women.
True. Your dentist will typically not need to remove as much of your tooth tissue for a white filling, which often extends the structural integrity and life of your tooth.
About Your Livonia Dentist:
James R. Stewart, Jr, DDS, PC and our compassionate staff proudly serve patients of all ages from Livonia, Farmington Hills, Plymouth, Northville, Dearborn Heights, Garden City, and all surrounding communities. To schedule an appointment, call our office today at (734) 425-4400.