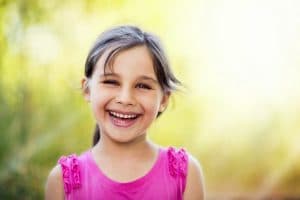 Much like general dentistry for adults, children's dental care focuses mainly on prevention. For instance, routine checkups and cleanings help prevent issues like cavities from forming, or detect such issues early enough to treat them effectively. Sometimes, however, your child's oral health concerns may not be as simple as tooth decay. For example, issues such as the growth and development of their facial and oral structures can also play a role in their long-term oral health. Fortunately, children in Livonia, MI, have several options, including orthotropic treatment, for addressing such issues and preventing more complex problems in the future.
Better Tooth Alignment
Next to cavities, tooth alignment is one of the more common concerns for young children. As their teeth and jawbones are developing, issues with alignment can become increasingly more severe. Orthotropic treatment focuses on promoting the proper and symmetrical formation of these structures, ensuring that your child's teeth and the foundation that supports them remain properly aligned.
Improved Bite Function
By helping ensure straighter and more properly aligned teeth and oral structures, your child can also enjoy better bite function and reduced risk of issues such as bruxism and TMJ disorder. Bruxism, or chronic teeth-grinding, can lead to extensive tooth wear and damage. It often occurs due to a bite imbalance, and is closely related to TMJ disorder – a dysfunction in the jaw's joints. Orthotropic treatment helps your child avoid such risks by addressing the imbalances that can often lead to them.
Reduced Risks of Sleep Apnea
Along with reduced risks of bite issues, optimizing your child's oral and facial development also helps reduce the risks of breathing and sleep disorders from developing. For example, sleep apnea is caused by an obstructed airway that often results from an anomaly in the size or shape of certain oral tissues. After orthotropic treatment, children are less likely to experience such concerns.
Learn More About Orthotropics for Children
With orthotropic treatment, children can benefit from improved oral health, bite function, and more for the rest of their lives. For more information, schedule a consultation by calling the office of James Stewart, DDS in Livonia, MI, today at (734) 425-4400. We also proudly serve patients who live in Farmington Hills, Farmington, Plymouth, Northville, Novi, Dearborn Heights, Dearborn, Garden City, Westland, Redford, and all surrounding communities.