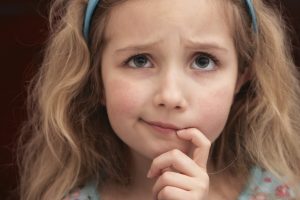 Did you know that many of the same factors that lead to poor sleep could also impact your child's facial structure and dental alignment? These issues could cause issues for your child's oral health, as well as their behavior due to poor sleep. In order to help then, we may offer our Livonia, MI, patients orthotropic treatment options.
Poor Sleep and Bite Balance
Malformation of the oral structures as your child grows and develops could lead to a number of serious complications. For example, your child could develop misalignment and issues with his or her facial structure. Bite imbalance could also form, leading to pain in your jaw joints and a risk of poor oral health. Finally, these issues also impact your child's ability to breathe during the night. As a result, your little one may wake frequently or have trouble reaching the deep stage of sleep needed to feel alert the next day. For many children, poor sleep leads to behavioral issues, a risk of being misdiagnosed with ADD and ADHD, and difficulty reaching emotional milestones or performing well in school.
The Orthotropic System
How do we treat these issues? We may prescribe an orthotropic device. An oral appliance, the orthotropic device actually guides the growth and development of the jaw and oral structures, ensuring open airways, better bite balance, and a reduced risk of misalignment. Children then sleep better and enjoy an improved quality of life. We may prescribe orthodontics or possibly restorations to help further improve the bite. If you child has trouble going to bed, staying asleep, or waking up in the morning, or displays poor behavior at home or school, consider bringing him or her in for a diagnosis.
Benefits As They Grow Older
Without treatment, poor sleep and breathing obstruction could mean a higher risk of sleep apnea, a serious disorder linked to high blood pressure, depression, and even stroke and heart attack in adults. Misalignment also leads to a greater risk of tooth decay and gum disease, as cleaning the teeth becomes difficult. Children may also become more likely to develop persistent teeth grinding, also known as bruxism, as well as TMJ disorder. We suggest treating your child's issues early, and we do indeed offer treatment for kids as young as age three, to help correct the issues behind many of these severe complications. If you have any questions about orthotropics, then please contact our team today.
Do You Have Questions About Helping Your Child's Smile?
Our team wants to help your children enjoy better sleep and better overall health. James Stewart, DDS, and our team serve patients from Livonia, MI, as well as Farmington Hills, Farmington, Plymouth, Northville, Novi, Dearborn Heights, Dearborn, Garden City, Westland, Redford, and the surrounding communities. To schedule a consultation, call our office today at (734) 425-4400.