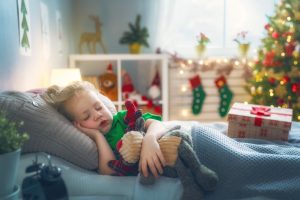 If your little one has trouble sleeping, and fights exhaustion during the day, then the issue may have to do with breathing. Poor breathing at night due to obstruction could lead to serious complications for your child, including problems at school. Fortunately, we offer orthotropics to help families in Livonia, MI!
How Does Poor Sleep Impact a Child?
When children don't obtain the sleep they need, they often feel exhausted during the day. They're more likely to act up in class, get in trouble for behavioral issues, and even be misdiagnosed as ADD or ADHD. Their grades may suffer as well. The causes of these issues could be linked to obstruction. Issues with the growth and development of the jaw and oral structures could lead to blocked air passages, causing kids to be unable to enter the REM stage of sleep or stay asleep.
The Orthotropic Difference
An orthotropic device is a custom-made appliance worn at night. The device repositions the jaw to keep airways open, while also guiding the growth and development of the jaw and oral tissues. Over time, this enables kids to breathe easier and limits the risk of sleep apnea and misalignment as the child grows. We may recommend treatment for children as young as age three.
Signs Your Little One Needs Treatment
How do you know if your child might benefit from orthotropic treatment? We often see parents who report their children sleep walk, scream or yell in their sleep, having trouble falling sleep at night and waking up in the morning, and may wake several times each night. They tend to become moody, have difficulties at school and home, and may miss important emotional milestones. If one or more of these issues describes your little one, then let us know.
LET'S TALK ABOUT ORTHOTROPICS
If your child needs help, then let us know. James Stewart, DDS, and our team serve patients from Livonia, MI, as well as Farmington Hills, Farmington, Plymouth, Northville, Novi, Dearborn Heights, Dearborn, Garden City, Westland, Redford, and the surrounding communities. To schedule a consultation, call our office today at (734) 425-4400.