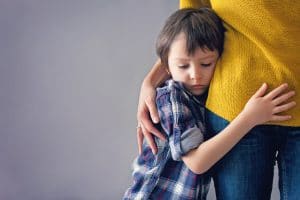 When children lose sleep, they often have trouble functioning at school and in their daily life. Serious complications can arise, including issues reaching emotional growth milestones. Issues with the growth of their smiles could impact their risk of poor sleep, but fortunately we can help Livonia, MI, patients with orthotropics.
What Causes Sleep Loss in Children?
When problems occur with the way a child's oral structures and jaw grow and develop, then obstruction may occur, impacting how a child breathes. At night, this could mean loud mouth breathing, snoring, and sounds indicating difficulty breathing.
Warning Signs of Trouble
Kids with these issues often have trouble going to sleep or waking up, and may feel exhausted and irritable during the day. They may also be misdiagnosed as ADD or ADHD, as behavioral issues often arise due to lack of proper sleep. Children also sometimes talk or scream during their sleep, wake up multiple times at night, fall sleep in class frequently, become moody and angry easily, and miss common emotional milestones, appearing more immature than their peers. If one of more of these issues applies to your child, the consider contacting our team for a diagnosis.
The Orthotropic Treatment  
We will examine your child's smile and oral structures to see if they suffer from difficulties breathing. We then provide a custom-made oral appliance to wear at night. The device helps repositions the jaw to ensure uninterrupted breathing. We offer treatment for children as young as age three. Treating the issue early helps reduce the risk of sleep disordered breathing, sleep apnea, and dental misalignment. If you have any questions, or if you want to schedule a consultation for your child, then contact our team today.
WE HELP KIDS REST EASY
We want to help our little patients enjoy better sleep and a better quality of life with orthotropics. Talk to us today if think your child needs help sleeping properly. James Stewart, DDS, and our team serve patients from Livonia, MI, as well as Farmington Hills, Farmington, Plymouth, Northville, Novi, Dearborn Heights, Dearborn, Garden City, Westland, Redford, and the surrounding communities. To schedule a consultation, call our office today at (734) 425-4400.