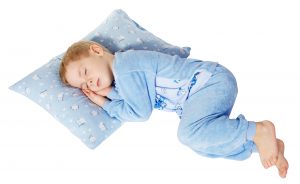 Does your little one have trouble sleeping? We often talk to parents in Livonia, MI, that struggle to help their kids sleep. Fortunately, using orthotropics allows us to address many issues with the development of the jaw and oral structures. Will an oral appliance help your child sleep easier?
Issues with Poor Sleep
Children need sleep in order to function at school and home. Poor rest often translates to moodiness, behavioral issues, and difficulty reaching emotional milestones. Children may also have issues with school performance or may be diagnosed as ADD or ADHD. Difficult sleeping may occur due to breathing issues. If problems arise with the growth and development of the jaw and oral structures, children may not be able to breath well and may have trouble enjoying deep, interrupted sleep.
Long Term Impacts
As they grow older, these issues with the jaw and oral tissues may translate into misalignment, exhaustion, and a greater risk of sleep apnea as they enter their teens and adulthood. By correcting the issue in childhood, you help your children avoid serious complications down the road.
Orthotropic Solutions
We may suggest orthotropic treatment for children as young as age three. We will create a custom-made oral appliance, which the child wears at night. The appliance repositions the jaw to ensure an obstruction as they breathe. The appliance also corrects the growth of the jaw and oral structures, helping them avoid serious complications. If your child often seems restless, has trouble going to sleep or waking up, wakes several times in the night, or experiences other issues with sleep, then please bring him or her in for a diagnosis. If you have any questions, then please contact our team today!
Does Your Child Have Trouble Sleeping?
Don't let poor sleep impact your child's life and development, talk to us about treatment options. James Stewart, DDS, and our team serve patients from Livonia, MI, as well as Farmington Hills, Farmington, Plymouth, Northville, Novi, Dearborn Heights, Dearborn, Garden City, Westland, Redford, and the surrounding communities. To schedule a consultation, call our office today at (734) 425-4400.