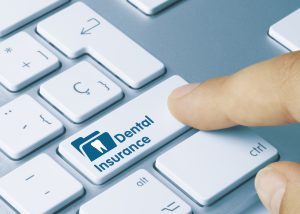 Now that December is finally here, finding time to see the dentist is running out! After all, your 2020 dental insurance benefits will soon be expiring. Instead of letting them vanish, why not put them to good use and start 2021 with your best possible smile? In today's blog, your Livonia, MI, dentist is looking at the advantages of seeing us before December 31st.
Your Insurance and Health Savings Funds
If you have dental insurance, then your benefits will likely expire at the of December, meaning you lose what you don't use. In addition, if you have a health savings account, this is likely to happen as well. Instead of losing what you've earned and paid for, why not schedule a consultation and talk to our team? We know how to navigate the often-confusing world of insurance, so you can understand what benefits and coverages you have available, and what you can expect to pay for any treatments. If you don't have any benefits available, or overage, then still give us a call to talk about payment and financing options. Don't let money stand between you and your oral health!
Start with a Checkup and Cleaning
Once you come in for a visit, we will offer a checkup and cleaning to start. A checkup is a chance to carefully examine your teeth, jaw, gums, and oral structures for signs of trouble using advanced digital technology. We then have the ability to identify possible areas of concern early, addressing any issues that flare up quickly and conveniently. After all, why wait for a cavity to become infection that requires a root canal, when we can address it early with simple tooth-colored filling? Our team also offers a cleaning, which removes all plaque and tartar from the smile with a special ultrasonic scaling device and a manual tool. Removing this buildup helps protect your smile from cavities and gum disease, as well as stained teeth and bad breath. By seeing us now, you can greet 2021 with a stronger smile!
Don't Get Stuck in a Waiting Period
If you wait, then there will likely be a waiting period once 2021 starts for your new benefits to become available. Don't become stuck in a waiting period, talk to our team now to receive the treatments you need! We want you and your family to enjoy optimal oral health, and a brighter smile.
DO YOU HAVE QUESTIONS ABOUT OUR TREATMENT OPTIONS?
We want to make sure you and every member of your family is ready to start a new year with a new smile. For more information on our approach to general, cosmetic, and even restorative dentistry, then call the office of James Stewart, DDS in Livonia, MI, today at (734) 425-4400.