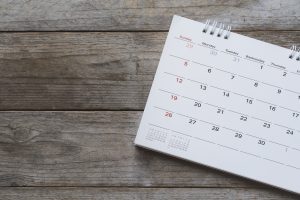 A checkup is a great way to help your smile stay strong, and to avoid the onset of issues like a cavity or even periodontal problems. Now that fall is here, you should consider scheduling your last checkup of 2021, so you start a new year with a better smile. In today's blog, your Livonia, MI, dentist talks about the checkup process.
A Close Look at Your Smile
The purpose of an exam is to take a very close look at your oral health. We want to identify the presence of oral health issues, preferably in the earliest stages. When we do so, treatment is more minor and less intensive, and you avoid painful complications like toothaches or discomfort when chewing. Issues like tooth decay, infection, gingivitis, and gum disease take months to form, so a routine exam lets us address these quickly!
Advanced Technology
We employ advanced technology to make a diagnosis with precision and accuracy. For example, we use digital x-rays, which means no more biting down on uncomfortable bite wings, and also use a fraction of the radiation. The images don't need to be developed in harsh chemicals, instead they're available instantly chairside. We also take intraoral camera images to see close up pictures of your teeth, gums and oral structures. To detect the very earliest stages of developing tooth decay, we could use the DIAGNOdent laser system. We also want to assess how your bite fits together, as bite imbalance is often linked to issues like TMJ disorder and bruxism (chronic teeth grinding).
Oral Cancer Screenings
As part of this visit, we will also screen your smile for oral cancer. Adults should have at least once screening a year! According to the Oral Cancer Foundation, over 53,000 people will be diagnosed this year, and due the disease rarely being caught in the early stages, half will succumb within five years. This is why a routine screening is so important, and why you should schedule your checkup visits every six months. We want to help you maintain a strong smile, one that looks beautiful and is free of issue stat could lead to disease and tooth loss.
If you have any questions about our dental exams, or if you would like to schedule a checkup for you or a member of your family, then contact our team today to learn more.
DO YOU HAVE QUESTIONS ABOUT A DENTAL EXAM?
We would like to help you avoid the onset of poor oral health with an exam! For more information on our options to keep smiles healthy and strong, then call the office of James Stewart, DDS in Livonia, MI, today at (734) 425-4400. You can also visit our office at 15873 Middlebelt Rd Suite 100 Livonia, MI 48151.