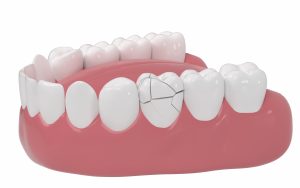 Along with teeth whitening and porcelain veneers, we also have two unique cosmetic treatments that could transform your smile in only one visit. In today's blog, your Livonia, MI, dentist looks at our lifelike and cost-effective dental bonding and contouring treatments. We want to help you enjoy a stunning new smile, without complicating your hectic schedule, so you can show off your pearly whites without hesitation!
The Dental Bonding Process
Dental bonding uses the same composite resin material employed in our tooth-colored dental fillings. The procedure begins with our team examining the smile to assess the cause and extent of your cosmetic issues. We then administer a numbing agent to ensure your comfort, and remove any decay. We prepare the material, color-matching the composite resin to help it blend with your tooth, and apply it in several layers. Next, we shape and mold the tooth as the composite resin cures under a special light. Finally, we polish the tooth for a more attractive appearance.
Bonding allows our team to reshape malformed or misshapen teeth, and also close gaps and black triangle spaces between the teeth. We could also mask permanent teeth stains, the kind that may not respond to teeth whitening treatments. The procedure also repairs cracked and chipped teeth, and lengthens the ones worn down by teeth grinding. The procedure only takes one visit to finish and is safe for people of all ages.
Dental Contouring
We could also offer cosmetic improvement in one visit with dental contouring. Instead of adding material to the tooth, we actually sand and buff the teeth to correct cosmetic issues. For example, we can repair minor chips, and smooth out grooves, pits, and rough patches in the teeth. Treatment could also reshape overly large or malformed teeth, and dull sharp, pointed, and jagged teeth.
Smile Makeover Possibilities
We could also help transform your smile by combining bonding and contouring with other cosmetic treatments, such as professional teeth whitening and porcelain veneers. We also have lifelike dental restorations, such as fillings and crowns. If you have multiple esthetic issues, then contact our team to schedule a consultation. We will see which treatments could address your cosmetic issues, and could offer a transformed smile in as little as one visit.
DO YOU HAVE QUESTIONS ABOUT COSMETIC DENTISTRY?
Our team would like to help you maintain good oral health and an attractive smile with our cosmetic treatments, crafting a treatment plan that is personalized for your smile. For more information on how to improve the overall beauty of your smile, call the office of James Stewart, DDS in Livonia, MI, today at (734) 425-4400. You can also visit our office at 15873 Middlebelt Rd Suite 100 Livonia, MI 48151.