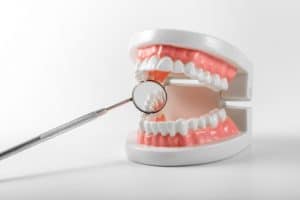 When you have a stained tooth, you undergo treatment with teeth whitening to brighten it. But what if you have a misshapen tooth, or one that has become damaged? To offer cosmetic repair, and in as little as one visit, your Livonia, MI, dentist may suggest treatment with dental bonding and contouring!
The Dangers of Damage
While these procedures address a wide array of cosmetic issues, they are often employed to address damaged teeth. Address chipped and cracked teeth is crucial for avoiding major oral health complications, such as tooth decay and dental infection. When you chip a tooth, be sure to stem the bleeding with a cloth or piece of gauze, and a cold compress or ice pack to the side of the face can be used to prevent swelling. Take an over-the-counter pain reliver and then contact our team right away. We will schedule a visit quickly to see you and offer repair, safeguarding our smile from complications and improving the beauty of your teeth in the same visit.
The Bonding Process
Dental bonding restores lost structure and improves the beauty of the smile, while also protecting you from the onset of cavities and other complications. The procedure involves preparing and placing a special composite resin material to restore structure or correct other cosmetic issues. The material is metal-free, and we shade it to blend with the rest of the tooth structure. We first administer a local anesthetic to ensure you remain comfortable, then we remove any decay and gently etch the outer surface. Next, we apply the prepared material in several layers. We sculpt and mold the tooth while we cure the composite resin under a light. We next polish it to ensure a more attractive appearance. The whole process only takes one sitting to complete!
Contouring Your Smile
Our team can also contour the smile, which involves removing very small layers of outer structure to correct common cosmetic issues. For example, we can smooth out rough patches, as well as pits and grooves in the outer structure. Our team can also reshape malformed or overly large teeth, and dull portions that are sharp or pointed. We also repair minor chips too. If you have any questions about our approach to cosmetic dentistry, then contact our team today. We want to help you obtain a smile that makes you feel proud in 2021!
DO YOU HAVE QUESTIONS ABOUT COSMETIC TREATMENT OPTIONS?
We want to make sure you enjoy a beautiful smile that fills you with self-confidence, which is we offer repairs for correcting damage and masking common esthetic issues. For more information our procedures and cosmetic options, then call the office of James Stewart, DDS in Livonia, MI, today at (734) 425-4400.