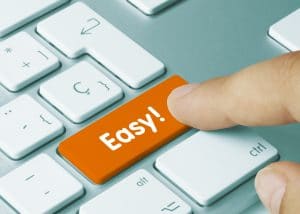 There are some changes that you can make to protect your TMJ health that you may never have considered before. As for many patients who are just learning that TMJ disorder is a problem affecting their oral health, you may discover that as you step along on this journey toward keeping your jaw joints safe, you learn new things all the time! One of them will include surprisingly simple things that you do every day that, if you change them, can yield relief!
Take Littler Bites
Smaller bites, when compared with very big bites, can make a difference with your TMJ disorder. It might not seem like a big deal but we are happy to explain why cutting your food up or breaking off a lot less is quite beneficial:
When you take a smaller bite, you don't have to open your jaws quite as wide
When you take a smaller bite, there's less food to chew, which means you're not forcing your jaw open so wide that it exacerbates your TMJ problem
Don't Eat Such Difficult To Chew Food
If you're eating very tough, chewy, resistant foods, then we encourage you to do your best to select softer foods that don't require so much effort, so you protect your smile!
Don't Open Your Mouth So Wide
Are you opening your mouth very wide when you floss? Do you have to open very wide when you brush because you have quite a big brush? You're cleaning your smile twice a day, which means you may be straining your jaw joints twice a day, possibly for minutes at a time. Use a smaller brush, open only as wide as you need to, and you'll be helping yourself protect your TMJs, so TMJ disorder doesn't get the best of you.
Protect Your Jaw Joints With Our Care
Don't overlook the fact that seeking TMJ treatment with our team offers you exceptional protection against jaw joint damage. James Stewart, DDS, and our team serve patients from Livonia, MI, as well as Farmington Hills, Farmington, Plymouth, Northville, Novi, Dearborn Heights, Dearborn, Garden City, Westland, Redford, and the surrounding communities. To schedule a consultation, call our office today at (734) 425-4400.