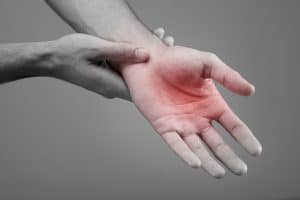 Do you ever find that even though you have no reason to avoid your dental hygiene and you are perfectly happy to clean your smile, it's often hard on your hands? Whether holding floss steady and guiding it between teeth is difficult or if holding the slim handle of your toothbrush causes your hands to cramp, these can become serious deterrents that keep you from comfortably brushing and flossing. Is there anything you can do, you wonder, to enjoy comfortable dental care at home? But of course there is! Follow some suggestions.
Try An Electric Brush (With A Larger Base)
If you're having trouble with dental hygiene because of your hands, then you may want to think about an electric toothbrush, preferably with a large base that's easy to hold. You'll gently hold it and move it but you won't need to make rapid motions to make strokes. The brush's technology does the hard stuff for you.
Add A Grip Aid
If you like your manual toothbrush but trying to grasp its tiny handle isn't working for your fingers, then consider a grip aid. You can start by wrapping a dry washcloth around it. Or, you may wish to hop online or head to your local drugstore to find a gripper manufactured for this particular purpose!
Speak With Us About Floss Holders And Water Flossers
If you find that the flossing portion of your dental hygiene is what's really causing you some trouble with your hands, let us know. We can speak with you about floss holders and about incorporating a water flosser into the mix, so your hands get a break.
Make Home Care A Breeze By Asking For Tips
Ask us for suggestions regarding your dental hygiene during your next visit, so you can be sure that you're able to enjoy a comfortable brushing and flossing session each and every time. James Stewart, DDS, and our team serve patients from Livonia, MI, as well as Farmington Hills, Farmington, Plymouth, Northville, Novi, Dearborn Heights, Dearborn, Garden City, Westland, Redford, and the surrounding communities. To schedule a consultation, call our office today at (734) 425-4400.