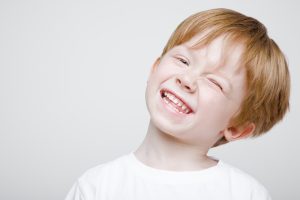 Orthotropics is the comprehensive approach to ensuring optimal growth and development of your child's face and mouth. This means everything in proper alignment and with enough space for your child's facial and oral structures to fit comfortably where they're meant to. Like all forms of dental treatment, orthotropics is a custom-designed treatment plan that is only recommended when necessary. To help you determine if it's the right option for your child, we answer a few important questions about orthotropics and its many potential benefits.
Why does my child need orthotropics?
The main goal of orthotropics treatment is to optimize every aspect of your child's facial appearance and oral development to avoid future problems that can result from improper growth of these structures. For instance, ensuring the proper width and symmetry of the upper and lower jaw in accordance with the rest of your child's facial structures helps ensure a properly functioning and correctly aligned bite. It also reduces risks of disorders like sleep apnea or discrepancies in facial appearance, such as one side of the jaw being longer or larger than the other.
How does the treatment work?
Orthotropics is performed with the use of comfortable aligners that are custom-designed for your child's unique needs. For instance, some aligners focus on widening the upper jaw to promote tooth, jaw, and nasal development. Others help align the lower jaw with the upper jaw's optimized position. Because every child's needs are different, the appropriate aligners and how they are used are tailored for each case.
Find Out More About Orthotropics
There are several important ways in which orthotropics can improve your child's oral and overall health. To learn more, schedule a consultation by calling the office of James Stewart, DDS in Livonia, MI, today at (734) 425-4400. We also proudly serve patients who live in Farmington Hills, Farmington, Plymouth, Northville, Novi, Dearborn Heights, Dearborn, Garden City, Westland, Redford, and all surrounding communities.