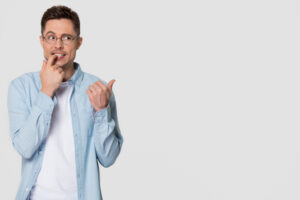 Periodontal disease, according to studies from the Centers for Disease Control, impacts half of adults over the age of 30, and is the number one cause of adult tooth loss. Which is why avoiding the disease when possible is crucial for a whole and healthy smile. In today's blog, your Livonia, MI, dentist talks about avoiding periodontal disease.
The Causes of the Disease
The disease starts as inflammation, typically referred to as gingivitis. In this stage, the inflammation can be reversed completely. However, once the inflammation grows severe enough to cause pockets to form at the gum line, periodontal disease could develop. Periodontal disease cannot be treated and instead must be managed with routine care. Causes include a genetic predisposition to periodontal issues, the use of certain medications, inflammatory illnesses, tobacco usage, and poor oral hygiene. Lack of proper brushing and flossing, and infrequent dental cleanings, could lead to serious plaque buildup and gum inflammation.
The Risks for Your Smile
Unless treated, the disease will grow more severe with time and eventually reach the periodontitis stage. At this stage, the tissues connecting your teeth and gums are being severed, which causes loose and missing teeth. Over time, this could also cause worsening discomfort too. Which is why you should seek treatment if you notice red, sore, and bleeding gums, and why you should also take steps to prevent the disease with better oral hygiene habits.
Deep Cleaning
Often, we start the management process with a deep cleaning. A scaling and root planing involves gently removing all plaque and tartar from the teeth and the roots with an ultrasonic scaling device and the assistance of a manual pick. This allows us to reverse inflammation and manage gum disease with routine cleanings every three to four months. This procedure could take one sitting or up to four, depending on how severe the buildup is. We will administer a local anesthetic to ensure you're comfortable throughout the process, and polish your teeth afterward.
At-Home Prevention
To help limit your risk, always take time to brush twice a day for two minutes, and to floss every evening. Avoid tobacco products and eat a healthier diet too. Be sure to see us every six months for a checkup and cleaning too, so we can remove buildup and polish your smile. These actions will also fight cavities, bad breath, and even teeth stains too. If you have any questions, then give us a call!
TALK TO YOUR LIVONIA/DETROIT, MI DENTIST ABOUT GUM DISEASE PREVENTION
We would like to make sure the gums, which frame your smile and keep teeth in place, stay strong and healthy. If you want to learn more about treating issues like periodontal disease, then please contact your Livonia, MI, dentist, Dr. Stewart, by calling (734) 425-4400.