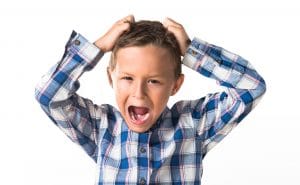 Properly proportioned facial structures are vital to a child's wellbeing for numerous reasons, one of which being their risks of developing sleep breathing disorders. A common side effect of narrow or improperly formed arches can affect the development of your child's airway, which can make it difficult for them to breathe easily while they sleep. As a result, your child may begin to show symptoms that aren't exactly obvious, but could indicate an issue with facial development that should be addressed with customized orthotropics.
The Symptoms of Sleep Breathing Disorders
Constant snoring
Snoring is one of the more common symptoms of sleep breathing disorders, and it can often result from an airway that has grown too small. If your child snores constantly, then an examination can reveal if your child exhibits a sleep breathing disorder due to an irregular airway.
Sleep apnea
Obstructive sleep apnea is another common result of a small airway, and in addition to snoring, it can cause your child to stop breathing while asleep. These occurrences happen repeatedly throughout the night, stopping your child from reaching deep levels of sleep that they need to rest properly.
School troubles
When children consistently lose sleep, along with other common effects of sleep breathing disorders, their performance can begin to suffer at school. Common effects may include erratic moods, inability to concentrate, and sudden irritability, which can affect their school work as well as their interactions with teachers, administrators, and other students.
Learn More About the Benefits of Orthotropics
If your child experiences facial growth issues, then orthotropics may be able to help alleviate their symptoms. To learn more about orthotropics, schedule a consultation by calling the office of James Stewart, DDS in Livonia, MI, today at (734) 425-4400. We also proudly serve patients who live in Farmington Hills, Farmington, Plymouth, Northville, Novi, Dearborn Heights, Dearborn, Garden City, Westland, Redford, and all surrounding communities.