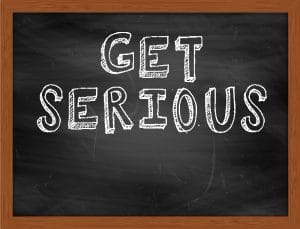 If you aren't already, then it is most definitely time to get serious about your smile care! Not really something you've been all that interested in addressing lately because though you know you should and you do want to do things right, you're not sure where to begin? This is something we hear frequently! What may surprise you even more is that developing successful habits and doing all that stuff you need to do is very simple. Take some easy-to-follow advice seriously and you'll have your care on target in no time.
Make Sure You're Brushing And Flossing
First, make sure you're brushing. Next, make sure you're flossing. See how easy this can be to get your smile care in order? Of course, if you aren't sure how to go about doing these things properly, you have two courses of action. First, you may come in for a checkup to talk things over with us (we can even walk you through your care). You can also consider the following:
Brushing: Using a soft-bristle toothbrush, apply a dab (a pea-size) of toothpaste to your brush. Brush your teeth (all surfaces and your tongue, too) for two minutes. Do this morning and night.
Flossing: Using around 18 inches of dental floss, wind the floss around your middle fingers then use your thumbs and pointers to floss your entire smile. Do this daily.
Don't Ignore Your Own Questions
If questions pop into your head about your smile care, don't ignore them! Write them down. Then, bring them to our attention when we see you next!
Don't Ignore Our Suggestions, Either!
When we see you for dental checkups and cleanings, don't ignore our suggestions. Listen to them and follow our suggestions. The result? Healthy teeth, healthy gums, and oral health that lasts.
Make The Most Of Your Smile With Our Help
Remember that you are not expected to care for your smile all by yourself. You should practice dental hygiene at home but you also need prevention from our team (and possibly some restorative care) to ensure your healthiest grin! James Stewart, DDS, and our team serve patients from Livonia, MI, as well as Farmington Hills, Farmington, Plymouth, Northville, Novi, Dearborn Heights, Dearborn, Garden City, Westland, Redford, and the surrounding communities. To schedule a consultation, call our office today at (734) 425-4400.