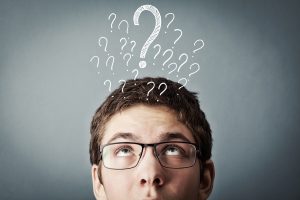 What's there to learn about electric toothbrushes that might help you decide one way or the other whether this dental hygiene appliance is right for you? If you're not exactly sure what to ask us but you are equally unsure whether you should transition from manual to electric (or vice versa), then we think our frequently asked questions session may be of great help! Of course, there's always time during a visit to gain additional knowledge, as well.
FAQs
Question: Does age play a factor in whether it's a good idea for me to use an electric toothbrush? Can anyone use one?
Answer: Pretty much anyone! It's generally a product that is safe and effective for children, teenagers, and adults. However, always remember to speak with us about making this change for children and to read the packaging to ensure you're selecting a product appropriate for the age of the individual in question.
Question: What are the main benefits of choosing to use an electric toothbrush over keeping my manual one around?
Answer: The main benefits are as follows: It's easier to brush gently (and thoroughly), which can mean avoidance of gum recession and damaged teeth. It's easier on the hands and arms. It's often a more enjoyable experience for some brushers.
Question: What if I am not very interested in the use of an electric device for my oral health care or I have been having perfectly wonderful results for many years without one? Can I stick to what I know?
Answer: Stick with what works! There's no need to change. It is all a matter of what you enjoy and have the best success with!
See Us For Dental Hygiene Help
Schedule visits not only to receive your professional treatments that your smile requires but also to learn more about the care you should be providing yourself at home. Just ask your questions! James Stewart, DDS, and our team serve patients from Livonia, MI, as well as Farmington Hills, Farmington, Plymouth, Northville, Novi, Dearborn Heights, Dearborn, Garden City, Westland, Redford, and the surrounding communities. To schedule a consultation, call our office today at (734) 425-4400.