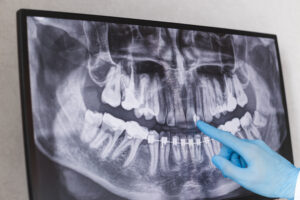 When you sit down for a checkup, we want to make sure we provide a detailed and accurate diagnosis, and to do so we use more than a visual scan. In today's blog, your Livonia, MI, dentist explains how we examine smiles with our advanced intraoral cameras, and how now is a great time to see us use your remaining dental benefits.
The 3Shape Trios Intraoral Scanner
In addition to a visual scan, we will also employ advanced digital imaging systems to gain detailed pictures of the smile so we can make a diagnosis with accuracy and precision. With the 3Shape Trios Intraoral Camera, our team can examine your smile and create a 3D impression with the need for goopy materials and hard metal trays. We can also use the technology to show images of what your smile could look like following treatment! This technology helps streamline the diagnostic and treatment process, and offers restorations and appliances that will fit better and look more natural.
The Benefits of a Checkup
When you undergo a checkup, you give us a chance to examine and identify issues early on, before they have a chance to grow and compromise your smile's health and beauty. You should have one every six months, and we recommend this for kids and adults alike! During the same visit, our team will also clean the smile. This means using an ultrasonic scaling device and a manual tool to break up and remove all buildup from the surfaces of your teeth, lowering the risk of cavities, gingivitis, bad breath, discoloration, and more. If you haven't seen us in the last six months, or haven't seen a dentist much during the pandemic at all, then consider giving us a call so we can treat any issues that have developed!
Use Your Benefits
A visit now let's you start the treatment process before the hectic holiday season makes your schedule so much busier. In addition, your family can use any remaining dental insurance benefits before they expire, or any health savings funds before they expire as well. You earned them, so put them to use to help you and your family end 2021 with the best possible smile! If you have any questions, please don't hesitate to give us a call today. We would love to help you start 2022 with a brighter and healthier smile!
DO YOU HAVE QUESTIONS ABOUT OUR ADVANCED TECHNOLOGY?
Our team wants to help treat smiles with all ages with our advanced dental technology. For more information on the process of examining and treating your smile, then call the office of James Stewart, DDS in Livonia, MI, today at (734) 425-4400. You can also visit our office at 15873 Middlebelt Rd Suite 100 Livonia, MI 48151.