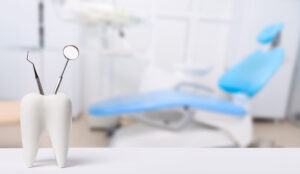 We always want our patients to understand their oral health and smiles. We also want them to have a clear understanding of any treatments they may undergo. Which is why your Livonia, MI, dentist offers the Orasphere software, with detailed and educational 3D animations to explain oral health issues and common treatment options.
Orasphere Software
This is a social educational software created for the dental field. Dr. Stewart or a member of our team will use them to help explain a procedure or an oral health issue, so our patients are well informed about the entire process. We may explain a procedure alongside the video, or you can watch them on your own in the exam room. Each video uses 3D animation to visually explain what to expect from a procedure, or to inform you about an oral health issue you may have. The videos are designed to be calm, informative, and enjoyable to watch, with straight answers and no hard-to-follow jargon.
Benefits for Our Patients
We love having these videos to show our team. Orasphere helps us break down complex procedures with step-by-step explanations. Each video is short and to the point, without fluff or wasted time. The visuals help people of all ages understand their current situation or what to expect from a procedure we're going to perform. Our patients can then ask more specific questions and get answers they need, and understand every step of the process in a way they may not have before. No one should feel confused or uncomfortable with their treatment experience, and should have a clear understanding of their own oral health. Orasphere makes this possible!
See Us Soon!
Right now, 2021 is coming to a close, but there is still time to see us for a checkup and cleaning, or for a treatment. We offer care for patients of all ages, from kids to adults, and we would love to help you start 2022 with a strong, healthy, and bright smile. If you have dental insurance benefits or a health savings account, you can use the benefits and funds you've accrued before they expire at midnight on December 31st. Give us a call today to discuss your coverage and find out what is available for you to use. Your treatment can then be tailored to your schedule and your budget. If you have any questions, then give us a call today.
DO YOU HAVE QUESTIONS ABOUT OUR TECHNOLOGY?
Our team wants to help educate our patients and help them better understand their own smiles. For more information on the use of advanced technology in our office, then call the office of James Stewart, DDS in Livonia, MI, today at (734) 425-4400. You can also visit our office at 15873 Middlebelt Rd Suite 100 Livonia, MI 48151.