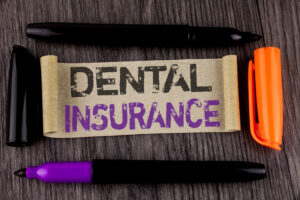 We don't want you to lose your dental insurance benefits or your health savings funds before you have a chance to use them! Before they expire at midnight on December 31st, why not schedule a visit with our team? Your Livonia, MI, dentist would like to help every member of your family, from the youngest to the oldest, start 2022 with a healthy smile!
Your Dental Insurance Benefits
If you have a dental insurance plan, then you have benefits that will expire at the end of December. For people with a health savings account, then again there is a chance you may lose your accrued funds unless you use them at the end of December. Instead of letting them vanish, talk to our team. Our office staff is ready to help you understand your coverage and what is available for you to use, and we can plan treatment that fits within your budget. Like many people, you may have put off seeing us during 2020 and 2021 due to very valid COVID-19 concerns. However, this could lead to major oral health issues as minor problems have a chance to grow and spread. Seeing us now isa chance to end 2021 with a healthier smile!
Starting with an Exam
We always begin with a checkup. Using advanced digital x-rays and intraoral camera technology, we will take detailed images of the teeth, gums, roots, and oral structures, which allows us to make a diagnosis with accuracy and precision. The resulting images will let us plan your improvements and help you achieve better oral health. A visit now means you can also see us and obtain care before the hustle and bustle of the holiday season makes your schedule too hectic to see us.
Treatment for Kids and Adults
We have preventive treatments to help kids avoid cavities, such as fluoride treatments and dental sealants. We also have orthodontic care for kids who have trouble breathing well at night, which impacts their behavior and overall health. We also have restorative treatments for all ages that look natural, such as fillings and crowns, and natural-looking prosthetics, from bridges and dentures to dental implants. Cosmetic care also allows our team to boost the beauty of your smile with professional teeth whitening, porcelain veneers, and more. If you have any questions about our treatment options, then contact our team today.
DO YOU HAVE QUESTIONS ABOUT OUR TREATMENT OPTIONS?
We want to help your family greet 2022 with strong and healthy smiles. For more information on how we examine and treat smiles of all ages, then call the office of James Stewart, DDS in Livonia, MI, today at (734) 425-4400. You can also visit our office at 15873 Middlebelt Rd Suite 100 Livonia, MI 48151.