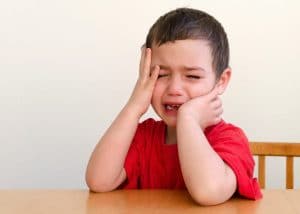 Does your little one experience behavioral issues at school? If so, we know how distressing this can be. However, you may be surprised to learn that behavioral issues may be linked to poor sleep, which in turn could be linked to the development of your child's oral tissues. We often help patients in Livonia, MI, suffering from these issues with orthotropic treatment.
The Dangers of Poor Sleep
Whether you're a child or an adult, deep, uninterrupted sleep is crucial for staying alert and focused during the day. Sleeplessness, especially when caused by a disorder, leads to moodiness and difficulty staying focused at work or school. For children, this could increase the risk of problems during sleep,  such as breathing issues, sweating at night, sleepwalking, sleep terrors and/or nightmares, and talking/yelling during the night. During the day, children may experience ADD, ADHD, trouble waking up, falling sleep during class, restlessness, and irritability.
How Do Orthotropics Help?
Orthotropic treatment guides the growth of the oral tissues, which helps ensure open airways, even teeth, and proper jaw development. As the child grows up, the treatment reduces the risk of sleep apnea and other common sleep disorders. Children also enjoy better rest, which reduces the presence of behavioral issues and allows them to remain happy and alert during waking hours.
Treatment Options
The treatment involves the dentist taking detailed impression of the smile, which will be used to design and create a custom oral appliance. The appliance will be worn at night and help ensure the jaw and oral tissues grow and develop properly. If you have any questions about orthotropic treatment, or if you think your child needs help, then try our Children's Sleep Health Questionnaire. Then, give us a call to discuss the results!
READY TO TRY ORTHOTROPICS?
We're ready to help children as their smiles grow and change. James Stewart, DDS, and our team serve patients from Livonia, MI, as well as Farmington Hills, Farmington, Plymouth, Northville, Novi, Dearborn Heights, Dearborn, Garden City, Westland, Redford, and the surrounding communities. To schedule a consultation, call our office today at (734) 425-4400.