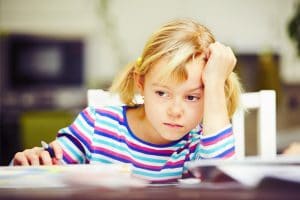 Does your child often head to school feeling exhausted? Lack of sleep, or poor sleep, can impact performance at school, causing moodiness and even leading to behavioral issues. However, you may be surprised to learn that poor sleep can be linked to the development of your child's oral tissues. Often, we can help children in Livonia, MI, with orthotropic treatment.
Signs Your Child Needs Orthotropic Treatment
You may notice your child experiences restless sleep, snoring, difficulty breathing, sweating during sleep, nightmares, sleepwalking, trouble going to sleep or waking up, and exhaustion during the day (which can include falling asleep in class or requiring naps). Children then experience moodiness and possibly even behavioral issues, such as ADD or ADHD. If one or more of these potential warning signs applies to your little one, then talk to our team today.
Long Term Benefits of Guiding Oral Growth
As your child grows, the oral tissues and facial structure will grow and change. If there are problems with development, then children not only experience dental misalignment, but also issues with jaw and other facial structures. Trouble breathing, sleep disorders, and other problems can be more likely to arise. While orthodontic treatment can address misalignment, in order to guide the development of the oral tissues orthotropic treatment may be a better option.
Treatment Options
Treatment will involve creating and providing a custom-made oral appliance. When worn, the oral appliance helps guide the formation of the oral tissues and ensures proper jaw growth. Over time, this reduces the risk of sleep issues, misalignment, and problems with the jaw's development. If you have any questions about our orthotropic treatment, then contact our team today. We can offer a thorough diagnosis and recommend the most appropriate treatment options for your child.
Does Your Child Have Trouble Sleeping?
Orthotropic treatment can often help your child rest easier. James Stewart, DDS, and our team serve patients from Livonia, MI, as well as Farmington Hills, Farmington, Plymouth, Northville, Novi, Dearborn Heights, Dearborn, Garden City, Westland, Redford, and the surrounding communities. To schedule a consultation, call our office today at (734) 425-4400.