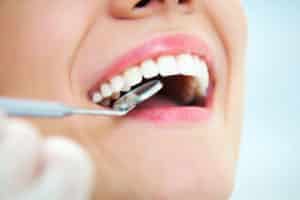 Yesterday, we discussed the importance of having your teeth cleaned twice a year. Today, we want to remind our patients about the importance of routine exams. Having your teeth and gums examined twice a year is very important, as this allows the dentist to look for potential problems and recommend treatment before the problems can progress. Do you need a checkup? Do you have questions about dental exams?
Try Our Dental Checkup Quiz
True or False: Like cleanings, you need an exam twice a year.
True or False: We use technology to look for early signs of decay.
True or False: We can perform oral cancer screenings.
True or False: Kids need checkups just like adults do.
Answer Key
True. The American Dental Association suggests that adults and children have their smiles examined once every six months. We may also perform a cleaning in the same visit.
True. We may use digital x-rays or the DIAGNOdent laser system, which employs advanced technology to identify the earliest warning signs of tooth decay. We can then treat the issue before the patient endures discomfort or the decay increases the risk of infection.
True. We also look for warning signs of oral cancer. In the United States alone, over 48,000 people are diagnosed with oral cancer each year. Early diagnosis is essential for increasing the chances of a full recovery. We perform these screenings as part of our regular checkups for adults.
True. Children also benefit from checkups. In addition to allowing the doctor to identify problems in the early stages, regular visits help kids become accustomed to the office, which reduces dental anxiety. The team can also educate kids on the proper ways to brush and floss.