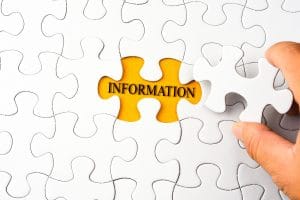 Rather than allowing your dental hygiene to seem difficult, remember that it's actually very simple. When you focus on the essentials and associated particulars, which include brushing and flossing, and ensure you're doing things correctly, you know you're putting forth your best effort. Add in your preventive visits with us and you'll be doing a wonderful job! About some of those details: We'd love to clue you in to ensure you're on target.
Brushing Details
When you're brushing your teeth, you don't just brush with reckless abandon until it seems like you're through and then stop your dental hygiene session. Instead, you focus on the details that let you know you've done it thoroughly and correctly. Here's what you should remember, so you know all is well:
You should be gentle
You should brush all surfaces you can brush
You should use a brush that fits comfortably throughout your mouth
You should brush your tongue, too
Your brushing requires two minutes
Flossing Details
Your flossing is also going to work wonders as part of your dental hygiene at home but only if you do it while paying close attention to the details. Here's what you need to know:
Don't just move the floss up and down; gently wrap it around the side of each tooth
Make sure you're getting behind back teeth (and between all teeth)
Daily Care
Your daily dental hygiene is only effective if you are consistent. If you're sporadic, then you're not removing plaque and food as you should. Remember: Brush two times every day. Floss your entire smile once daily. Don't eat anything after hygiene in the evening!
Care For Your Smile With Effective Dental Hygiene Tips
You may know the basics regarding your dental care at home but remember to ask for helpful details from our team for exceptional results. James Stewart, DDS, and our team serve patients from Livonia, MI, as well as Farmington Hills, Farmington, Plymouth, Northville, Novi, Dearborn Heights, Dearborn, Garden City, Westland, Redford, and the surrounding communities. To schedule a consultation, call our office today at (734) 425-4400.