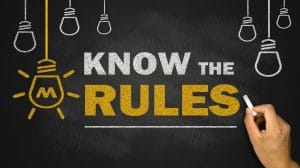 We often find that patients have a lot of questions about who needs to practice which type of dental care and when. While you may think that there's quite a massive grey area whether you're curious about when to come in for something like a filling or which members of your household require certain types of preventive care, it's really not so hard! By considering some easy rules to live by, you can make sure everyone is on track!
Who Needs Flossing?
Anyone with a tooth and another tooth side by side. So, really, once you have a child who has developed two neighboring teeth, it's time to floss. Then, it's essential that flossing continues for the rest of one's life! There is never a time in one's life when teeth are present and it's suddenly not important to floss. It's always essential.
Who Needs Brushing?
Everyone with one tooth or more. Again, once your child develops teeth, it's time to brush them! Then, brushing is a necessary part of dental care from there on out. So, everyone needs to brush.
Who Needs Preventive Visits?
Everyone from the time they are about one year of age. Whether your smile is extremely healthy, in very poor health, somewhere in between, etc. You should schedule your child's first visit by his or her first tooth or first birthday. Then, after that, this part of dental care is necessary every six months for life.
When To Schedule Restorative Appointments?
Schedule them according to our suggestions. We will always speak with you about the time frame you have available within which you may set up a visit for restorative dental care in order to best protect your smile. Usually, the answer is ASAP.
Ask For Dental Care Guidelines To Live By
During your next visit with us, go ahead and ask about easy guidelines to live by, so you feel confident about providing your smile with the best care possible. James Stewart, DDS, and our team serve patients from Livonia, MI, as well as Farmington Hills, Farmington, Plymouth, Northville, Novi, Dearborn Heights, Dearborn, Garden City, Westland, Redford, and the surrounding communities. To schedule a consultation, call our office today at (734) 425-4400.