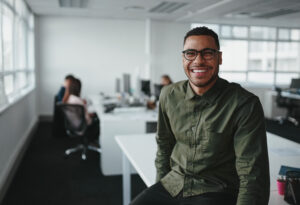 For anyone, a beautiful smile is the ideal. But for younger adults, they may not even be aware of how to approach cosmetic dentistry. And for these individuals, not only is the visual appeal part of the equation, but also durability and function. If someone in their twenties or thirties decides to dip into this field, they need to feel comfortable in the future of their smile.
But whatever solution you are looking toward, the durability of dental replacements is better than ever. Today, your Livonia, MI dentist writes on how cosmetic dental procedures can give you a beautiful smile that is designed to last!
Ceramic Design Can Make All The Difference
If you are looking to make a cosmetic improvement to your smile, porcelain veneers may be a fantastic solution for you. These are caps, made from sturdy ceramic, that a trained oral health professional then cements onto your tooth material. This matter is of around the same durability as your natural enamel, and is translucent.
Since this is a highly customizable approach, many different concerns are able to be addressed by the use of these caps. Skilled ceramicists will design the shape of your new smile, and this can mean handling alignment concerns, as well. The ceramicist can adjust the shape and scale of your new individual teeth, eliminating minor gaps or even overcrowding.
This is beneficial because it doesn't cause trauma underneath the gumline, too. The bone matter of your head is less affected, while still giving you massive results! Speak with your dentist today about the possibility of using porcelain veneers as a great smile improvement.
These are designed to last you for years, if not decades when you care for them appropriately. But since this material is as strong as your natural enamel, you can care for them in much the same way that you do your other areas of your mouth.
The Technological Edge
Dental implants are fascinating, and the ability to create a new smile solution for you is incredibly promising. More and more, people are replacing damaged or unattractive teeth with a better, stronger solution.
If you have lost a tooth, or perhaps you are facing an extraction, you may be seeking a strong and functional prosthetic to replace it. The most advanced method is through the use of a dental implant with a titanium post. This material fuses with your own bone, growing together through a process known as osseointegration. Remarkably, your immune system protects this material as if it were your own, rather than attacking it as a foreign object.
ABOUT YOUR LIVONIA, MI, DENTIST:
James Stewart, DDS, and our compassionate staff proudly serve patients of all ages from Livonia, MI, as well as Farmington Hills, Farmington, Plymouth, Northville, Novi, Dearborn Heights, Dearborn, Garden City, Westland, Redford, and the surrounding communities. To schedule a consultation, call our office today at (734) 425-4400.