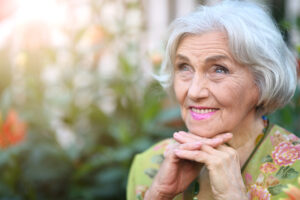 If you have recently had a tooth extracted, or if you are thinking it may be a possibility, you may be a little overwhelmed. Not only have you just suffered the trauma of losing a vital piece of our oral health system, but the decision can be tough! There are a few different routes that you can make in your restoration.
Often, this decision is made through the situation. Certain techniques work best in specific conditions, so you might already be limited. But for many, there is a choice that needs to be made on how to create a beautiful, functional prosthetic. Today, your Livonia, MI dentist walks you through just some of the ways we repair broken smiles. And as always, give us a call for a consultation!
Sharing Security
One of the most tested forms of repair is the dental bridge. This relies upon two crowns placed on the structures on either side of a gap. These abutment teeth hold a prosthetic between them that can fully function, but not held through your jaw and periodontal tissue.
These can work fantastically in mouths that are otherwise healthy, since you are placing additional strain on your remaining oral structure. So if you have concerns with your bone or gum tissue, there might be other ways that are more appropriate for you.
A More Extensive Approach
If you require a more intricate set of prosthetics, you might be a candidate for a partial denture solution. No matter the scope of your damage, skilled technicians can build a prosthetic device to suit your needs. 
A large benefit of this procedure is that it does not require much in changing your current teeth. Where bridges relied upon connection to other teeth, these can instead connect through clasps or a type of adhesive. If you are concerned about losing more of your natural biological material, this may allow you to keep more of your own tissue.
An Advanced Approach
The most technologically-advanced solution is dental implant surgery. This now-common approach is supported by the use of titanium posts within the bone of the jaw. Incredibly, this metal forms a unique bond with our immune system.
This process is known as osseointegration, and it is also used in the creation of contemporary limb replacement surgeries. The connection between these materials becomes to strong that a new sensation, closest to touch, develops through feeling vibration!
These posts can support any imaginable prosthetic possibility. From single-tooth scenarios to full-mouth solutions, these create a strong base from which to build upon. Becoming incredibly popular is the use of implant-supported dentures, where four posts per jaw hold a full denture in place. These have numerous benefits over the traditional approach. No more messy adhesives that often fail!
ABOUT YOUR LIVONIA, MI, DENTIST:
James Stewart, DDS, and our compassionate staff proudly serve patients of all ages from Livonia, MI, as well as Farmington Hills, Farmington, Plymouth, Northville, Novi, Dearborn Heights, Dearborn, Garden City, Westland, Redford, and the surrounding communities. To schedule a consultation, call our office today at (734) 425-4400.