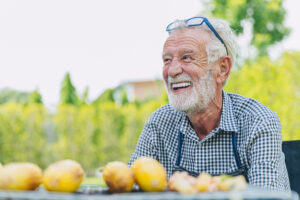 We tend to take some of the technological advancements of the past few decades for granted. Our phones are now computers, and we have access to any information on the planet within seconds. But there have been some miraculous discoveries, and the field of oral health is certainly no exception.
One way that has benefited millions across the globe has been the advancement of dental implant technology. This entails the full replacement of a tooth, down into the bone, where a post is placed within your jaw. This prosthetic is designed to hold for years, giving you a fully functional new aspect of your smile, while at the same time, looking gorgeous!
Today, your Livonia, MI dentist speaks to you about the amazing development of the dental implant and how they might be of great aid to you and your smile!
An Interesting Path
The use of replacement teeth has obviously been around for thousands of years. Beyond traditional dentures, many cultures and organizations have tried to create realistic and functional prostheses as long we've had problems with our mouth.
The ancient Egyptians used to use gold wire to ensure the stability of teeth affected by gum, or periodontal disease. Then later cultures, such as the Etruscans, began actually connecting animal teeth in order to replace natural material. Gold was a popular choice for oral surgery from The Old World to Central America, as a softer metal.
The Mayan culture brought us the first true expression of an implant situation, with shell fragments as the prosthetic. This was so well crafted that imagery of archaeological finds show that they were able to regrow bone and incorporate the foreign matter fairly close to what we can do now! This was an absolutely incredible development in human advancement.
But in 1978, after years of others working to develop proper ways to implant posts into the jaw, Dr. P. Branemark is credited at bringing us the contemporary dental implant replacement. He had stumbled across a process known as osseointegration, where the bone can fuse and grow with foreign matter. He found that titanium was amazingly well suited for this, and theorized that this application could be used in the mouth.
Could They Help Me?
If you have lost a tooth due to extraction or another form of loss, you very well may be wishing that you had a healthy replacement. Many of us wind up with problems that affect our mouth, and this might be a very helpful option for you.
You may require a bone graft initially to ensure that the jaw is secure and healthy enough to hold the post. Whether you have had a recent removal or if this has been something that you have dealt with for a long time, you might not have enough bone matter to provide a suitable base.
ABOUT YOUR LIVONIA, MI, DENTIST:
James Stewart, DDS, and our compassionate staff proudly serve patients of all ages from Livonia, MI, as well as Farmington Hills, Farmington, Plymouth, Northville, Novi, Dearborn Heights, Dearborn, Garden City, Westland, Redford, and the surrounding communities. To schedule a consultation, call our office today at (734) 425-4400.