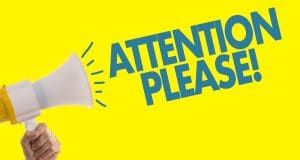 There is one primary thing that should happen when you chew: It should work well, allowing you to comfortably break down your food. However, if this isn't happening, then it's important for you to recognize that all is likely not on track with your oral health. What types of problems may occur, you wonder? Let's work through some possible issues that can get in the way of otherwise effective chewing (and remember, if these or other concerns happen, it's time to see us).
It Shouldn't Hurt Your Teeth
It shouldn't hurt when you chew. If you're having pain as you chew (whether it's only when you chew or in addition to other times), then you need to speak with us about your oral health. You might have an oral illness like a cavity that's causing you pain. You may be dealing with periodontal disease (though you don't realize it). You may even simply need some help with your alignment or old dental work!
It Shouldn't Hurt Your Jaw Joints
It's not a good sign for your oral health if you notice changes or pain within your jaw joints when you chew. It could suggest that you're affected with TMJ disorder (temporomandibular joint disorder), which means your otherwise smoothly working and gliding joints aren't doing so well. Treatment can remedy the problem (and help your chewing).
It Shouldn't Feel Difficult
You shouldn't find the task of chewing to be a laborious one. Instead, it's one of those things that should just feel natural and "automatic" rather than requiring a ton of effort. Talk with us soon about your smile and potential oral health concerns if this is the case. We can help!
See Us For Help With Difficult Chewing
If your chewing is challenging in any way, it's time to see us for help! James Stewart, DDS, and our team serve patients from Livonia, MI, as well as Farmington Hills, Farmington, Plymouth, Northville, Novi, Dearborn Heights, Dearborn, Garden City, Westland, Redford, and the surrounding communities. To schedule a consultation, call our office today at (734) 425-4400.