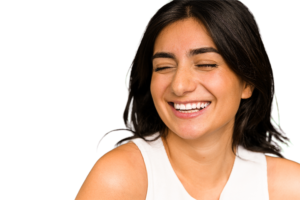 When you go into the office for a routine cleaning and examination, are you bringing up all of your needs with your provider? These visits serve as an invaluable part of your ongoing smile care, so take the time to open up a discussion with your dentist. Do not stop at your medical concerns, as your cosmetic needs are also a valued aspect of your dentistry. There are available forms of treatment for discoloration or damage to your enamel.
Speak with a trusted provider in Dr. James L. Stewart, JR., DDS in Livonia, MI about all of your dental issues, and discover the advantage of a conversation. You have options in the improvement of your appearance in ways that can also help bolster your oral health. Start your journey with your semiannual checkup and be sure to detail what is bothering you. From the speedy whitening of your teeth to a comprehensive smile renewal, we are here for your positive development!
Determine Your Dental Baseline With Your Regular Cleaning And Examination
If it has been longer than six months since your last visit, it is time for you to make an appointment with your dentist. A trained oral health provider can give you the extra help you need to keep your smile strong now and into the future. If you have additional medical concerns, you may require visits on a more frequent basis. Set a schedule for your in-office care, and be sure to stick to the plan!
While you are at your semiannual checkup, open up a discussion about your oral health. Your visual examination portion can help you to identify any growing problems, and you might be surprised to learn how often these relate to your appearance. The change in the look of your smile could also be a symptom of a larger issue, such as a bacterial infection.
You Have Multiple Options In Your Oral Health Treatment
Without your routine checkup, you could instinctively reach for an over-the-counter solution for whitening. These products can be ineffective, leading you to an overuse of their bleaching agents. Keep the safety of your enamel in mind with a professional whitening treatment with a trained dental provider.
We have different avenues for your care, depending on your need and your level of comfort. Ask all of your questions, so that we can help you to find a solution. If your discoloration comes from within the tooth, a different method of repair might be the right choice for your smile.
Helpful Dental Care In Livonia, MI
For more information, or to schedule an appointment, call Dr. James Stewart, DDS in Livonia, MI at (734) 425-4400. Talk to us about all your needs in your dental care, so that we can help you to know your options.