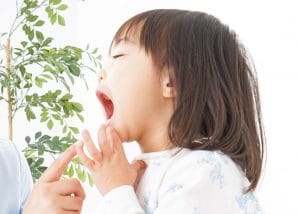 When choosing any dental treatment for your child, it's important to know how that treatment will help your child's condition as well as what benefits it will have in the long term. With orthotropics, those benefits are many and extend beyond just your child's oral health. Orthotropics is the treatment of abnormal and/or asymmetrical facial and oral structures while they're still developing. The treatment includes custom-designed appliances that help ensure proper growth, spacing, and alignment of all of your child's facial structures, which offers a wide variety of benefits of your child.
Better Overall Facial Appearance
When facial features develop asymmetrically, they can noticeably affect the appearance of your child's face well into adulthood. Certain features can seem off due to the misalignment, which can have an impact no your child's overall self-confidence. Besides the many benefits that orthotropics offers, improved confidence is one of the most notable.
Fewer or No Bite Problems
Appearance is important, but even more important is how well your child's bite functions. Unevenly spaced or asymmetrical jawbones can lead to issues like bruxism and TMJ disorder, which make it difficult and painful to bite and chew. By ensuring all oral and facial structures develop properly, orthotropics can help your child avoid such problems now and in the future.
Better Quality Sleep
One of the less obvious, and yet one of the most beneficial, aspects of orthotropics is helping to make sure your child's airway develops properly. For instance, if nasal passages or other structures develop too closely together, then the airway may become easily constricted, leading to sleep breathing issues like obstructive sleep apnea.
Learn if Your Child Can Benefit from Orthotropic Treatment
With customized orthotropic treatment, your child can enjoy a number of immediate and long-term benefits for their oral health and overall wellbeing. To learn more, schedule a consultation by calling the office of James Stewart, DDS in Livonia, MI, today at (734) 425-4400. We also proudly serve patients who live in Farmington Hills, Farmington, Plymouth, Northville, Novi, Dearborn Heights, Dearborn, Garden City, Westland, Redford, and all surrounding communities.