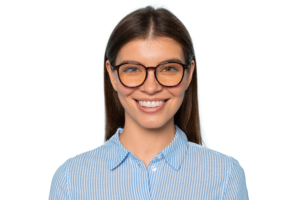 The regular examination and cleaning of your mouth is necessary for a smile that stays healthy as you age. Even with immaculate home dental hygiene, you should be seeing the dentist every six months for a checkup. If it has been longer, do not allow your oral health maintenance to slip as these appointments bring lasting benefits. The visual examination gives you the knowledge you need to keep your home dental health routine as strong as possible.
Addressing any potential problems with your dentistry can help you down the line and avoid restorative procedures. Speak with Dr. James Stewart, DDS in Livonia, MI about how you can improve your dental maintenance to keep your existing material healthy into the future. Your checkup is a baseline, so discuss all of your concerns and discover how we can help you have lasting smile success.
Learn More About Your Smile With An Examination
One portion of your dental checkup is a visual examination of all of your mouth. This process can help you to identify areas that you have been ignoring during your routine dental maintenance. Patients of all ages require an appointment with a trained oral health provider every six months, so be sure to set aside the time if it has been longer for you. These visits are vital for the lasting vitality of your dental wellness. Spot tooth decay and address any cavities with a technologically advanced composite filling. This process uses a sophisticated resin to restore enamel that has been lost to erosion and acidic wear.
Feel Better With A Cleaning To Remove Plaque And Tartar
The cleaning of your smile is another way that your visits to the dentist help to maintain a level of dental quality. Plaque and tartar accumulation leads to tooth decay, and you need the assistance of a qualified dental caregiver for its removal. Note these areas and take this knowledge with you for your home oral hygiene care, as these areas can require more attention.
Speak With Us About Preventive Care In Livonia, MI
Your regular checkups at the dental office give you the ability to improve your home oral health hygiene. For more information or to schedule an examination and cleaning in Livonia, MI with Dr. James Stewart, DDS, call our office today at (734) 425-4400. Learn more about your smile with a visual examination in order to identify any growing issues with your dentistry. The dedicated cleaning of your mouth can also help you to feel fresher throughout the day and remove tartar that could be contributing to your bad breath. This material causes tooth decay and requires the assistance of a trained dental professional for cleaning. You have the opportunity to reach for a brighter dental future!