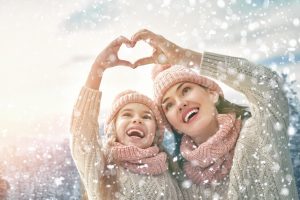 Do your children often exhibit trouble sleeping, along with behavioral difficulties at home and school? Poor rest due to airway obstruction and other issues with the growth of the mouth and jaw could hurt your child's quality of life. Fortunately, we can help kids in Livonia, MI, with our orthotropic treatment options.
Signs of Poor Sleep
Some warning signs could be obvious, such as your child having trouble falling asleep, fighting bedtime, waking up several times in the night, or screaming/talking/waking in their sleep. Other warning signs could include moodiness, difficulty staying awake in class or at home, and behavioral issues. In fact, many children suffering form poor sleep due to airway obstruction are sometimes misdiagnosed with ADD or ADHD. If you recognize these potential warning signs, then please let us know. Treatment could provide much needed relief for your family and allow your child to better reach emotional milestones!
The Benefits of Orthotropics
The treatment is minimally invasive and comfortable. In fact, we may recommend treatment for children as young as age three. We will create a custom-made oral appliance, one the child will wear at night. The appliance not only keeps airways open and allows uninterrupted breathing, but also guides the growth and development of the jaw and oral tissues. Over time, children develop a decreased risk of sleep apnea and misalignment later in life, improving their oral health and overall health as well.
If you want to help your child enjoy better sleep in 2019, then please let us know. We're ready to offer a thorough diagnosis and discuss the best treatment option for your little one. If you have any questions or concerns, then please contact our team today.
SCHEDULE AN APPOINTMENT WITH YOUR DENTIST
With orthotropics, we can help your little enjoy a better night's rest and improved oral health. For more information, schedule a consultation by calling the office of James Stewart, DDS in Livonia, MI, today at (734) 425-4400. We also serve patients who live in Farmington Hills, Farmington, Plymouth, Northville, Novi, Dearborn Heights, Dearborn, Garden City, Westland, Redford, and all surrounding communities.