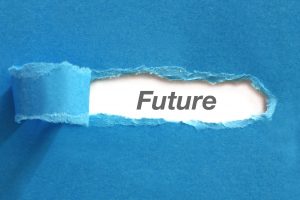 Usually, when you're taking care of your smile, you're focused on the here and now. How clean are you getting your teeth? What are you doing today that will ensure you're not currently developing decay or promoting other sorts of problems? For some, this is wonderful motivation. However, for others, since all may look A-OK today, it's often much more motivating and helpful to focus on the future. What might your future self be over-the-top happy about and thankful for in regard to the dental care you're practicing right now? Our Livonia, MI team can come up with some simple yet inspiring possibilities.
#1: Addressing Jaw Problems Immediately
If you're focused on "today" then you may not feel too worried about your jaw joints (TMJs) if they pop a bit or don't feel 100 percent. So, you may just wait around instead of coming in for a dental care visit to talk about them. However, if you're thinking long-term, remember that your future self will look back and say, "thank you, thank you!" if you have the foresight to come talk with us about this. Should we determine that you need TMJ treatment, it will stop any damage from occurring. In the future, you'll have healthy, comfortable jaw joints instead of strained, fatigued ones.
#2: Brushing And Flossing Every Day
Yep, it's the long-standing means through which we suggest you practice your home dental care. We tell you every time we see you that you should be brushing and flossing! However, when you notice that if you skip a day or two that you're still okay, you may not see the point. Do yourself a favor and think about yourself in one year or even five years! If you keep up with these details, you can visualize a cavity-free, healthy, vibrant smile. If not, you'll probably have lots of work that needs to be completed.
#3: Scheduling Restorative Treatments When You Need Them
You're probably starting to get the idea here! Remember this very important detail about restorative dental care: If you treat little issues now as they arise, your future will include a completely healthy, solid smile. If not, you'll be looking at the need for serious, complex dental work and probably tooth replacements well into the future. Be kind to your future self!
Protect Your Future Smile With Action Today
Choose to take action today with the care that you perform at home and the care you receive from our team, so your future smile is in beautiful condition! James Stewart, DDS, and our team serve patients from Livonia, MI, as well as Farmington Hills, Farmington, Plymouth, Northville, Novi, Dearborn Heights, Dearborn, Garden City, Westland, Redford, and the surrounding communities. To schedule a consultation, call our office today at (734) 425-4400.