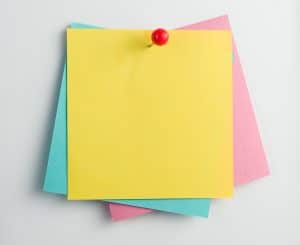 If you're experiencing headaches and they're not just something that shows up very occasionally, then it's worth investigating. This type of discomfort is a sign that something is off, whether it's allergy-related, stress-related, associated with your oral health, or otherwise! What's that, you say? You didn't realize that your smile could play a role in the way your head feels and chronic discomfort? As a matter of fact, it can! For some enlightening information that may help you fix not only an underlying smile concern but also those very achy moments that can soon become just a memory, come in for a visit at our Livonia, MI practice!
#1: Old Or Damaged Dental Work Can Cause Headaches
So, you're dealing with headaches and you didn't quite realize that your damaged or quite old dental work could have something to do with it. The truth is, this is absolutely a possibility! Remember, one of the essential factors in maintaining your oral health is maintaining the balance of your bite. Unfortunately, if you're dealing with something like a missing filling, a damaged crown, etc., it can interrupt that balance. This will then interrupt the usual functioning and motions that you require of your jaw joints, which may cause stress to these joints, called your TMJs. Along with stress and a possibly developing disorder, called TMJ disorder, you may end up with headaches! Fix damaged or old work for improvement.
#2: TMJ Disorder Can Cause Headaches
Did we mention that the oral health problem called TMJ disorder can cause headaches? Let's delve a bit deeper, as we expand the particulars. Of course, damaged dental work may contribute to the problem. With that said, any other cause of issues with your jaw joints may also lead to headaches. This may include something like bruxism (grinding and clenching), taking very large bites while you eat, eating food that's too hard, or even an injury to your jaw joints. Remember: Relief is on its way when you receive TMJ treatment from our team! Come in soon for dental care for your headaches.
#3: Poorly Fitting Prosthetics Can Cause Headaches
Something else that may lead to headaches, due to stressed muscles, jaw joints, etc.? A prosthetic that doesn't fit well. Imagine your dentures don't fit correctly and you spend a lot of time trying to keep them in place and eat and speak. Headaches are likely to follow. Come in for a dental care visit to learn more about what's going on, to repair or change your prosthetic, and to say goodbye to discomfort.
See Us For Help With Dental-Related Headache Relief
Remember to let us know when you're experiencing problems like headaches, jaw discomfort, or any other type of discomfort that may be associated with your smile! Visit us to learn more about how smile care can help. James Stewart, DDS, and our team serve patients from Livonia, MI and the surrounding communities. To schedule a consultation, call our office today at (734) 425-4400.