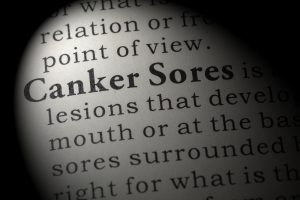 What's that you say? You can't believe a single sore can so completely disrupt your daily life? If you have a canker sore in your mouth, then this tale is more common than you might realize. True to form, they can become very annoying. However, if you are not extremely familiar with this oral health topic, then you might find that you worry you should be doing something specific to address it. Never fear: Our quiz is here to save the day!
Quiz Questions: True or False?
True or False: It is normal for a canker sore to feel incredibly uncomfortable for several days. It may even feel a little swollen, which can make it difficult to eat and speak as you usually do.
True or False: If it's been longer than a week and your canker is still just as severe as it was to begin with (or if it is more severe than previous sores), it's in your best interest to call us.
True or False: If you want your sore to go away, you should not disrupt it. Poking or prodding can worsen it. Keeping your mouth clean by rinsing with a water-and-salt solution will make this easier. You should also avoid very hot or spicy foods.
Quiz Answers
True. It is actually very normal. We know this can be frustrating. Fortunately, it should heal quickly (and you may use a topical numbing gel from the drugstore if it's too uncomfortable).
True. It should have begun healing at this point. If the canker sore is worse or is simply showing no signs of going away (or if it's a doozy) then call us.
True. The approach to getting that sore to go away is really this simple!
Schedule Care If You Have A Severe Canker Sore
Don't forget that while canker sores generally heal on their own, you should come in for an appointment if yours does not. James Stewart, DDS, and our team serve patients from Livonia, MI, as well as Farmington Hills, Farmington, Plymouth, Northville, Novi, Dearborn Heights, Dearborn, Garden City, Westland, Redford, and the surrounding communities. To schedule a consultation, call our office today at (734) 425-4400.