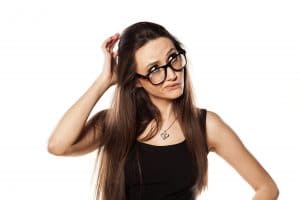 It's important to recognize that when you feel pain in your mouth, it can be difficult to know exactly what you're experiencing. You might think that you know which tooth hurts, so you press on it gently only to discover that you've got the wrong one! However, you know something doesn't feel very good. Is it even your tooth, you wonder, or is it something else? The frustrating thing is that your nerves aren't fine-tuned enough to let you know just what's going on. The wonderful thing is that our Livonia, MI team is on hand to help you when you experience what you think is tooth pain but you need help with the diagnosis (and with making things better).
It Might Be A Tooth
Of course, when you notice that you're experiencing a toothache, it's absolutely possible that it really is tooth pain affecting you. You might have a cavity! Your tooth might be cracked. Remember: Just because you cannot see a problem does not mean there isn't something going on in there that requires our dental care. So, if you think something is going on, come in. We offer the full range of restorative care treatments you might need to fix the issue.
It Might Be Your Gum Tissue
Then again, while you might feel quite certain that what you're feeling is definitely a toothache, it could be something other than actual tooth pain. Instead, you could be experiencing pain that seems like it's in your tooth as a result of gum disease! The inflammation and infection that occurs when your gum tissue isn't healthy can cause pain that's difficult to identify (and to distinguish, sometimes, from your tooth). Wherever you think it's coming from see us very soon.
It Could Be Other Irritation!
What you call tooth pain, though it is very uncomfortable, might not be exactly what you think. You're worrying it's a cavity or infection but it could just be irritation, sensitivity, or even the result of some erosion. When you schedule a visit with our team, you can find out just what's going on and what to do about it.
So…See Us Soon
Yep. Tooth pain means it's your job to give us a call and set up a visit with your dentist! You'll have your smile feeling good again in no time.
See Our Team For Assistance With Tooth Pain
Don't let discomfort get you down! When you experience smile-related pain, come tell us what's going on, so we may help you fix it. James Stewart, DDS, and our team serve patients from Livonia, MI, as well as Farmington Hills, Farmington, Plymouth, Northville, Novi, Dearborn Heights, Dearborn, Garden City, Westland, Redford, and the surrounding communities. To schedule a consultation, call our office today at (734) 425-4400.