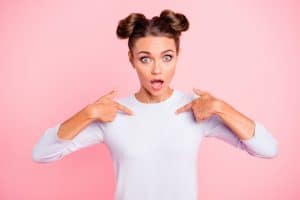 You may think that we're going to rattle off a list of characteristics when it comes to the type of dental patient we think of as "the best" as cosmetic dentistry comes up. However, the answer you can expect from our Livonia, MI team in terms of who is our ideal person? It will always be the same: There isn't one! Instead, there are so many different factors that go into making someone a possible candidate for smile esthetic improvements that it's always better to come in to talk with us face to face, so we can offer you information that applies to you! With that said, consider some of those factors we mentioned!
Your Age
Remember that cosmetic dental care is certainly something we offer for teens and adults! Keep in mind, though, we may need to consider whether a teen is old enough (and whether his or her smile is developed enough) for certain treatments. As for adults, it's just a matter of whether your smile is in good enough health! You can't be too old to want and to work toward a prettier smile.
Your Wants
Now, as mentioned, there's no perfect cosmetic dentistry patient. Instead, there's figuring out what our patients want, as we then determine the best treatment for you! To figure out the details, we will begin by asking you what it is you want to accomplish. Then, we will consider which of our cosmetic options will help you reach your goal. Maybe you'll best benefit from teeth whitening. Perhaps veneers or bonding will work best. It's all about finding that match!
Your Overall Health
Your overall health is also something we need to take into account as we figure out how ready you are for cosmetic dental care! While there's no perfect patient for this area of care, we do base your candidacy (which can always improve) on whether you're in good enough health! Can you sit for the entire treatment? Are you dealing with any health problems that are negatively impacting your oral health, which will then make cosmetic care something that needs to wait? A visit with us and a quick conversation will reveal answers!
Your Budget
Remember, a good deal of whether you're a good fit for cosmetic dentistry simply has to do with your own wants, preferences, and more. One of those details is your budget. We will work to find solutions that work for your financial comfort, so come in and talk with us soon!
See Us For Cosmetic Dental Care Info
When you have cosmetic dentistry on your mind and what you really want is to have a smile that you feel amazing about, come in! Let us know that you would like comprehensive information about improving your grin! James Stewart, DDS, and our team serve patients from Livonia, MI and the surrounding communities. To schedule a consultation, call our office today at (734) 425-4400.