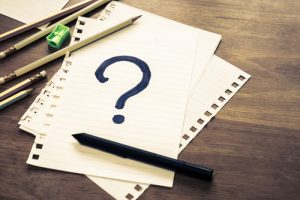 As part of our approach to restorative dentist, we offer lifelike treatments with results that blend with your smile. For example, we can use crowns to repair teeth. We also offer natural looking and metal-free dental fillings. When do we prescribe fillings? What does placing them involve?
The Causes and Symptoms of Tooth Decay
Our teeth are protected by a thin but powerful layer of tooth enamel. However, should poor oral hygiene weaken enamel or damage crack or chip it, then bacteria can move past this layer of protection and reach the inner dentin, allowing a cavity to form. Early on, patients may notice tooth sensitivity to hot or cold temperatures. Later, a toothache may form. Discomfort is often a warning sign of a cavity and an indicator that you need to see the dentist.
Filling Placement
We begin treatment by removing the decay from the tooth. Next, we clean the tooth and may also etch the surface. We apply a composite resin to the teeth, which we may also shade to better match the surrounding tooth structure. Finally, we sculpt the area as it cures under a light. The entire process, start-to-finish, takes only one visit and protects the tooth from decay, preventing the cavity from spreading any further.
Cavity Prevention
How do you prevent decay from forming? There are a few steps you can take, including:
Brushing teeth twice a day and flossing every night before bed
Cutting back on sugary foods and drinks, as well as sport drinks and energy drinks
Seeing the dentist every six months for checkups and cleanings
Not ignoring sudden sensitivity or aches
If you have any questions about preventing cavity or placing dental fillings, then please contact our office today. In a single visit, we can help you enjoy a healthier smile!
Do You Have an Aching Tooth?
At James Stewart, DDS, our team can place tooth-colored fillings. We serve patients of all ages from Livonia, MI, as well as Farmington Hills, Farmington, Plymouth, Northville, Novi, Dearborn Heights, Dearborn, Garden City, Westland, Redford, and the surrounding communities. To schedule a consultation, call our office today at (734) 425-4400.