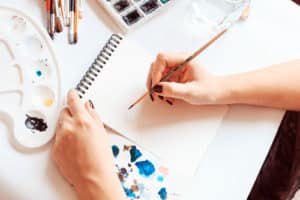 We like to take time in our blog to remind our patients and readers about what a wonderful community we live. There is so much happening in Livonia to enjoy, from shows to special events. Don't forget to also schedule an appointment with Dr. Stewart, so you can enjoy these community events with a beautiful and healthy smile.
Livonia, MI Community Events
Yoga: The Civic Park Senior Center will host Yoga every Wednesday a 9:30am in the Activity Room. There is a $3 drop-in fee and non-residents can attend for $3.25. Wear comfortable clothes and be sure to bring your mat. You don't need to register beforehand.
Movie Day: The Civic Park Senior Center will be having a Movie Day in Friday, showing films at 12:20pm and 3pm. Admission fees are $1.25 for residents and $1.50 for non-residents. The admission includes popcorn and soda. You need to register and pay at the volunteer desk.
Watercolor Painting: Watercolor lessons are available in the Card Room of the Senior Civic Center on Thursday at 9am and 11am. There is no cost and no need for prior registration. You will need to bring your own materials.
Readers Theatre: The Civic Park Senior Center will be hosting a Reader's Theatre on Wednesday, May 4th at 10am.
Pitch, Hit, and Run: Children can take part in a series of competitions for pitching, running, and hitting. They will be divided in four different age groups with boys and girls competing separately. The event will take place on Saturday, May 7th at 8:30am and 2:30pm. The event will take place at Ford Field #2. Registration occurs on the day of the event.
If you have any questions about these events, please visit here. If you would like to schedule a dental appointment, then please contact our office today.