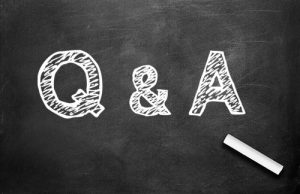 Often, we meet patients that for one reason or another have avoided the dentist, for years in some cases. Unfortunately, without routine maintenance one oral health concern can progress and lead to another. For patients with multiple issues regarding the function and appearance of their smiles, we may recommend a mouth reconstruction. What is full-mouth reconstruction?
Frequently Asked Questions About Full-Mouth Reconstruction
Question: What if I have major oral health concerns?
Answer: First, we treat any underlying oral health problems. If you have decayed or infected teeth, we will treat them. If you have advanced gum disease, we will use procedures to manage it. Otherwise, any replacement teeth could fail.
Question: What extensive will the procedure be?
Answer: That depends on how severe your oral health issues are. For some, the reconstruction can be rather conservative. For others, treatment will be substantially more extensive. We will use a combination of general, cosmetic, restorative, and prosthetic dentistry to improve the beauty, health, and function of your smile.
Question: Can you replace missing teeth?
Answer: Yes! For minor tooth loss, we can place a dental bridge or possibly an advanced dental implant. For more serious tooth loss, we can discuss partial or full dentures. We can also use dental implants to secure a bridge or a full denture. For patients that have lost jawbone density, we can also discuss mini implants or possibly All-on-4.
Question: Will you address the esthetics of my smile as well?
Answer: Yes. Using cosmetic dentistry, we can brighten stained teeth or reshape damaged/malformed teeth. We have professional teeth whitening, dental bonding and contouring, and lifelike porcelain veneers. If you have any questions about our treatment options and full-mouth reconstruction, then please contact our office today. We believe everyone deserves a beautiful smile.
Would You Like to Learn More About Full-Mouth Reconstruction?
James Stewart, DDS, can improve your entire smile with a full-mouth reconstruction. We serve patients of all ages from Livonia, MI, as well as Farmington Hills, Farmington, Plymouth, Northville, Novi, Dearborn Heights, Dearborn, Garden City, Westland, Redford, and the surrounding communities. To schedule a consultation, call our office today at (734) 425-4400.