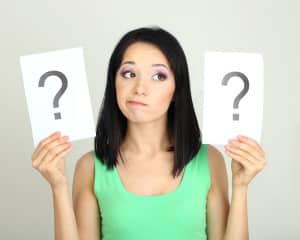 You're probably aware that the foundation of excellent dental care is build upon preventive visits to our practice in addition to consistent home care. However, just because you know we suggest six-month dental cleanings and checkups does not necessarily mean that you know what to expect. For some patients, feeling informed adds a level of comfort that makes scheduling treatment much easier and more attractive. If you'd like to know more about what will happen during your upcoming cleaning, we invite you to take a look over the following information. Remember, keeping up with your cleanings and checkups is an essential factor in maintaining truly healthy, beautiful teeth.
Plaque Removal
One of our highly skilled hygienists will perform your dental cleaning. We will begin by removing the plaque from every surface of your teeth with special dental instruments. Even though you may be flossing and brushing your teeth on a daily basis, you cannot completely remove the plaque particles that stick to your (and everyone's) teeth every day. We will use gentle techniques, while providing comprehensive plaque removal.
The cleaning will help protect your smile from plaque-related problems, including cavities and periodontal disease. Plaque is full of bacteria, which is why it's dangerous to leave plaque on your teeth for extended periods of time. In addition, plaque left in place for as few as 48 hours will harden into tartar, a cement-like substance that becomes impossible to remove with home efforts and which may require a specialized form of professional cleaning. For best results, you should visit us two times a year for a cleaning.
Teeth Polishing
The second part of your dental cleaning will include a teeth polishing. We will use another special professional instrument that looks similar to a toothbrush, in addition to professional toothpaste. Your hygienist will then clean the surfaces of your teeth. Your tooth polishing will remove final traces of plaque, while ensuring you walk out of our office with refreshed breath, clean-feeling teeth, and a plaque-free grin.
ABOUT YOUR LIVONIA, MI COSMETIC DENTIST

:
James Stewart, DDS, and our compassionate staff proudly serve patients of all ages from Livonia, Farmington Hills, Plymouth, Northville, Dearborn Heights, Garden City, and all surrounding communities. To schedule a consultation, call our office today at (734) 425-4400.