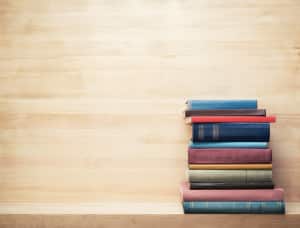 Are you a bookworm? Perhaps not quite that dedicated to daily literature but you are certainly a fan of taking in the written word on a regular basis? Wherever you fall on the spectrum of book lovers, you are in for a lovely time. The Friends of the Library are holding a book sale event that is sure to please all. Grab friends or family and head over to peruse a collection of books with your fellow Livonia community members.
What Is This?
This is a used book sale put on by the Friends of the Library in Livonia. You can expect to browse through used books to find some special treasures that will provide hours of relaxing reading time.
When Is It?
The event will be held during the following dates and times:
May 15th and 16th, 2015: 9am to 5pm
May 17th, 2015: 1pm to 5pm
Where Is the Event?
You may visit the used book sale in the Civic Center Library Atrium and conference wing at the following address:
32777 Five Mile Rd.
Livonia, MI 48154
Who May I Contact?
Please call 734-466-2491 for additional details.
ABOUT YOUR LIVONIA, MI COSMETIC DENTIST:
James Stewart, DDS, and our compassionate staff proudly serve patients of all ages from Livonia, Farmington Hills, Plymouth, Northville, Dearborn Heights, Garden City, and all surrounding communities. To schedule a consultation, call our office today at (734) 425-4400.