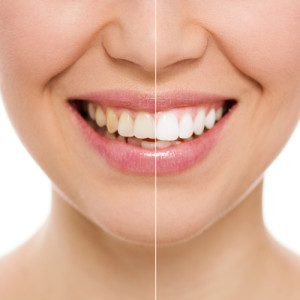 A beautiful smile can improve your appearance and provide a boost to your self-esteem. Unfortunately, a variety of issues can develop to dull the appearance of your teeth. With cosmetic dentistry, we can correct smile imperfections and help you achieve a beautiful smile.
Livonia, MI Cosmetic Dentistry Quiz
True or False: Teeth whitening can remove discoloration.
True or False: Dental bonding repairs teeth in one visit.
True or False: With contouring, we correct the surface of the teeth.
True or False: Porcelain veneers provide instant smile rejuvenation.
Answer Key
True. If you have teeth with yellow or brown stains, then you may benefit from teeth whitening. We offer both in-office and at-home systems to remove discoloration so you can enjoy a brighter smile. Our professional options can address stains that form on both the surface and below the enamel.
True. With dental bonding, we apply several layers of the same composite resin we use for fillings. Shaded to match surrounding tooth structure, we can use this option to provide lifelike repair for damaged teeth. Bonding can be applied and cured in a single visit, repairing breaks, chips, and closing gaps between teeth.
True. Contouring involves gently removing a miniscule layer of tooth structure to correct pits and grooves in the tooth's surface. We can also use this option to correct overly pointed teeth. Like dental bonding, we can complete this procedure in a single visit.
True. Veneers are also known as instant smile rejuvenation. We create a custom-made shell of porcelain, which is placed onto the front of the tooth. The material used reflects light in a similar manner as tooth enamel, so your veneer looks natural. We can use this option to correct the appearance of minor alignment issues, close gaps between teeth, mask permanent stains, and repair worn down or damaged teeth.
ABOUT YOUR LIVONIA GENERAL DENTIST:
James Steward, DDS, and our compassionate staff proudly serve patients of all ages from Livonia, Farmington Hills, Plymouth, Northville, Dearborn Heights, Garden City, and all surrounding communities. To schedule a consultation, call our office today at (734) 425-4400.