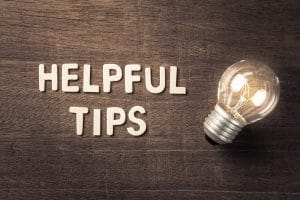 When summer is in full swing, one of the priorities (a most exciting one, we might add) is your summer travel. Do you have plans for the warmer months? If so, there's a lot to consider. Once you're through with making the arrangements, booking flights, getting your car checked, finding your suitcase, packing, and more, you may suddenly realize you forgot something: Taking care of your dental care in Livonia, MI before you head out! Not to worry, that's what we are here for: To help you prepare your smile for fun and to remind you of some very helpful tips you may not have considered before.
Schedule A Visit With Us
You probably had some idea that we were going to suggest a visit with us! Right? Well, it's because the only way you can head out on the open road (or the open skies) safely when it comes to your oral health is by considering your dental care ahead of time. Remember that you might not realize you have a cavity. Or, it might be time for your cleaning. Whatever the case, when you've got your smile all clean, prepped, and ready, you won't have to worry about any bumps along the way as you travel when it comes to smile issues (this means anything from tooth pain to bad breath!). Hooray for that.
Add Dental Details To Your Packing List
You'll want to keep your smile nice and clean and healthy on your trip, of course, so remember that in order to accomplish this simple feat, you'll need all of the supplies you use at home. Unfortunately, this is often something patients leave behind. Why? Well, it's very easy to brush and floss as you get ready to leave for your trip, only to leave your dental care items on the counter. Instead, remember to either pack as you go (make a handy packing list so this is easy to remember) or buy a travel set to pack ahead of time (again, add it to your list).
Take Care Of Those Little Pesky Concerns
Did we find a cavity as you came in for a dental care visit before leaving on vacation? If so, if we recommend treating an issue before leaving, take it seriously! The pressure of an airplane can make discomfort worse. Of course, heading out for a week or more can also give problems time to get worse. Avoid this!
Care For Your Smile With Comfortable Visits
Come in before traveling to ensure your smile is healthy and ready for some fun! James Stewart, DDS, and our team serve patients from Livonia, MI, as well as Farmington Hills, Farmington, Plymouth, Northville, Novi, Dearborn Heights, Dearborn, Garden City, Westland, Redford, and the surrounding communities. To schedule a consultation, call our office today at (734) 425-4400.