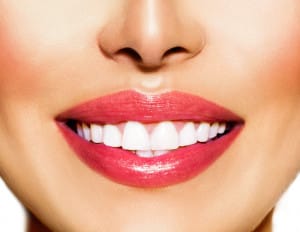 Are you becoming more and more embarrassed by your smile because of your excessive gum tissue? If so, you have likely referred to your grin as a "gummy smile" at least once in your life. Or, perhaps when you look at your smile in the mirror you recognize that it looks lopsided or generally uneven. If the distribution of your teeth length's is symmetrical but things still look off-kilter, the culprit may be uneven gum tissue rather than uneven tooth tissue. Fortunately, for cosmetic issues resulting from uneven or excessive gum tissue, we offer gum contouring to improve your smile. Ready to learn more and to find out if contouring may provide you with the solution you desire? Read further:
What Is Contouring For?
Your smile may have developed with too much gum tissue or tissue distributed in an uneven manner. When you have too much tissue in general, you may have a gummy smile. This may mean that your teeth appear short or squatty and that when you smile, a lot of your gum tissue shows between your upper lip and your teeth. If you would like to elongate the look of your teeth and minimize the "gumminess" of your grin, contouring is often a wonderful option. This is also the case for your uneven smile. If you have more gum tissue in certain areas, you may lack uniformity in your smile. This is also something we can improve with gum contouring.
How Does Contouring Work?
Gum contouring is a procedure that we will use to reduce the amount of gum tissue you have. We will first examine your smile and make specific plans to remove small portions of gum tissue in strategic locations. For a gummy smile, we will change your gumline to reveal a greater amount of your tooth tissue. Your teeth will look longer for a beautiful smile. For uneven smiles, we will remove gum tissue in specific areas, so your smile looks consistent rather than asymmetrical.
ABOUT YOUR LIVONIA, MI COSMETIC DENTIST:
James Stewart, DDS, and our compassionate staff proudly serve patients of all ages from Livonia, Farmington Hills, Plymouth, Northville, Dearborn Heights, Garden City, and all surrounding communities. To schedule a consultation, call our office today at (734) 425-4400.