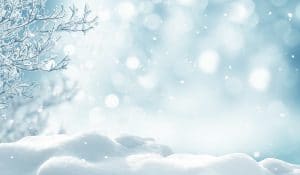 There's a lot to think about as you prepare for the holidays, which means if you're dealing with tooth loss, you may feel overwhelmed. As you are already focused on so many things, experiencing any level of stress in regard to your oral health can make things so much less festive and happy! Remember: Even though it may feel like you're faced with an insurmountable challenge or something you don't really want to deal with, missing teeth aren't the end of the world. Our Livonia, MI team can help! Get started by considering the ways the upcoming holidays fit in with the loss of your teeth and what you can do about it!
It Can Make Your Holiday Difficult
Tooth loss can plain old make your holiday difficult. Let's talk about what happens when you don't have dental implants yet but what you do have is open spaces in your smile: Eating is not very easy. You may get food stuck in the openings. You may find that this makes your holiday dinner experience somewhat dreadful. Dental hygiene may also become more and more difficult. Why not talk with us soon about addressing your tooth loss? When you fix it, all of the trauma that occurs during holiday time disappears.
It Can Make You Feel A Bit Blue
Are you feeling down in the dumps because of your tooth loss? From the aforementioned struggle to eat and care for your smile to the fact that you may be embarrassed by your new speech patterns or by the way your smile looks, missing teeth can really mess up your holiday! Don't let this happen. Instead, learn more about dental implants and restoration options soon.
It's A Good Reminder To See Us Soon
Did you notice us mention that you should really come in to talk with us soon about your tooth loss? We would be over-the-moon thrilled to discuss dental implants and additional solutions, such as bridges, dentures, and partials, that will allow you to have a full smile you're proud of (and that will work for you) for some truly enjoyable holiday experiences.
Get Your Smile Ready For Happy Holidays With Us
Remember that addressing tooth loss can have a significant and positive impact on your smile, the way you feel about yourself, and your oral health. James Stewart, DDS, and our team serve patients from Livonia, MI, as well as Farmington Hills, Farmington, Plymouth, Northville, Novi, Dearborn Heights, Dearborn, Garden City, Westland, Redford, and the surrounding communities. To schedule a consultation, call our office today at (734) 425-4400.