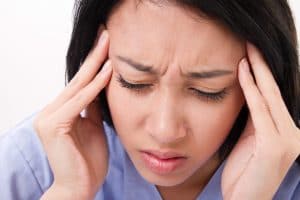 It's a common dilemma: You deal with headaches, you hope they'll go away, they continue to occur, and you find yourself unsure about what to do. One of the things you might not consider is coming in for dental care. Didn't know that relief for head pain could be found at a dental practice? As a matter of fact, this is frequently a very beneficial (if not comprehensive) way to solve your problem. Allow us to share more, so you feel fully educated regarding how your smile may come into play (and what to do next).
Temporarily Use Short-Term Relief
When you are a patient experiencing headaches, before you know what's going on, before you even schedule a dental care visit with us, and before you start trying to figure out the details, give yourself the gift of relief! Remember that short-term solutions are absolutely fine as long as you don't rely on them for too long. Ready to use a cool compress or to take an over-the-counter pain reliever? Good idea.
Call Our Practice ASAP
Now, the next step on your journey toward addressing your headaches should be seeing us! The only way to determine whether you may be able to enjoy relief as the result of dental care is to see our team for a checkup. If we can, in fact, help you, the sooner we detect the contributing factors, the sooner we may begin treatment, and the sooner you will feel better.
Remain Open-Minded About Long-Term Relief
Make room for the possibility of dental care for your headaches and you'll be prepped to enjoy relief much sooner. Did you know that TMJ disorder and bruxism (which we can treat with a simple oral appliance) may be the culprit? Believe it, choose treatment, and enjoy the benefits.
Treat Headaches By Coming In For Care
Don't forget that headaches are frequently associated with issues like TMJ disorder and bruxism. If you require care or think this may apply to you, come see us for a checkup soon! James Stewart, DDS, and our team serve patients from Livonia, MI, as well as Farmington Hills, Farmington, Plymouth, Northville, Novi, Dearborn Heights, Dearborn, Garden City, Westland, Redford, and the surrounding communities. To schedule a consultation, call our office today at (734) 425-4400.